Context matters: Fitness Influencers with Nikki Naab-Levy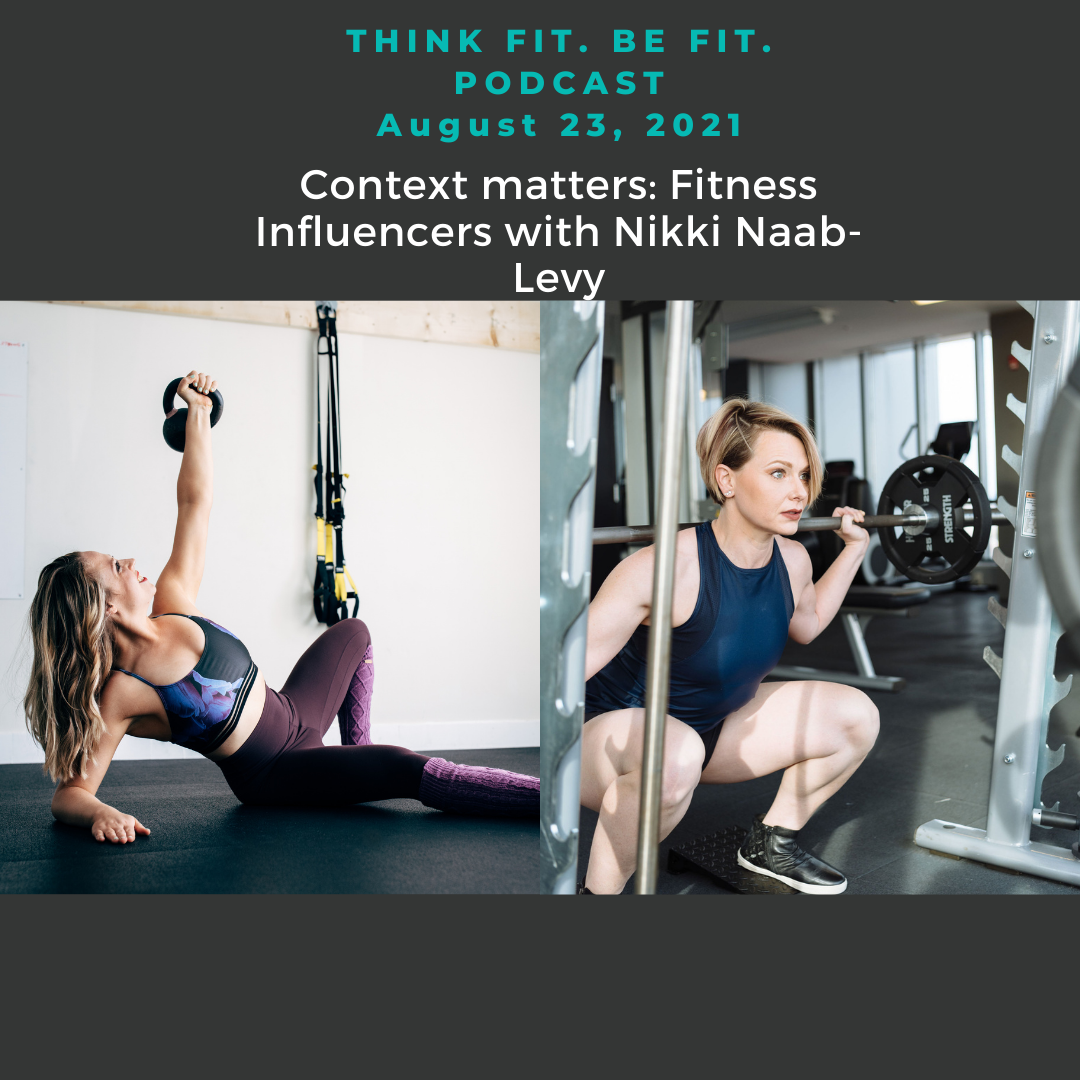 The Fitness Influencer culture is messy and full of gaping knowledge holes.  Because of the popularity of Fitness Influencers, it's becoming more apparent that the things we typically celebrate in fitness are too extreme and unrealistic for them to work and this leads to a lack of activity and burnout.
Jennifer and Nikki Naab-Levy of www.naablevy.com discuss the context of our fitness practice shaping so many things in our life.  This episode is part spontaneous conversation and part solo-cast from Jennifer.
They discuss one of the most important factors in the consumption of exercise and fitness- context matters.
Topics discussed:
how the fitness industry can be dehumanizing and unfair to consumers.
Fear of weight training and basic strength training models
being burned by fitness culture and trendy workout routines.
decreasing the chances of falling prey to false marketing
Nikki Naab-Levy is a strength coach and Pilates teacher with bachelor's degrees in both Exercise Science and Journalism from Ohio University, and over a decade of experience helping people achieve strength and mobility with less pain.
Her work has been featured in SELF magazine, Women's health, and Girls Gone Strong.