Empowering Health & Paleo f(x)™with Keith Norris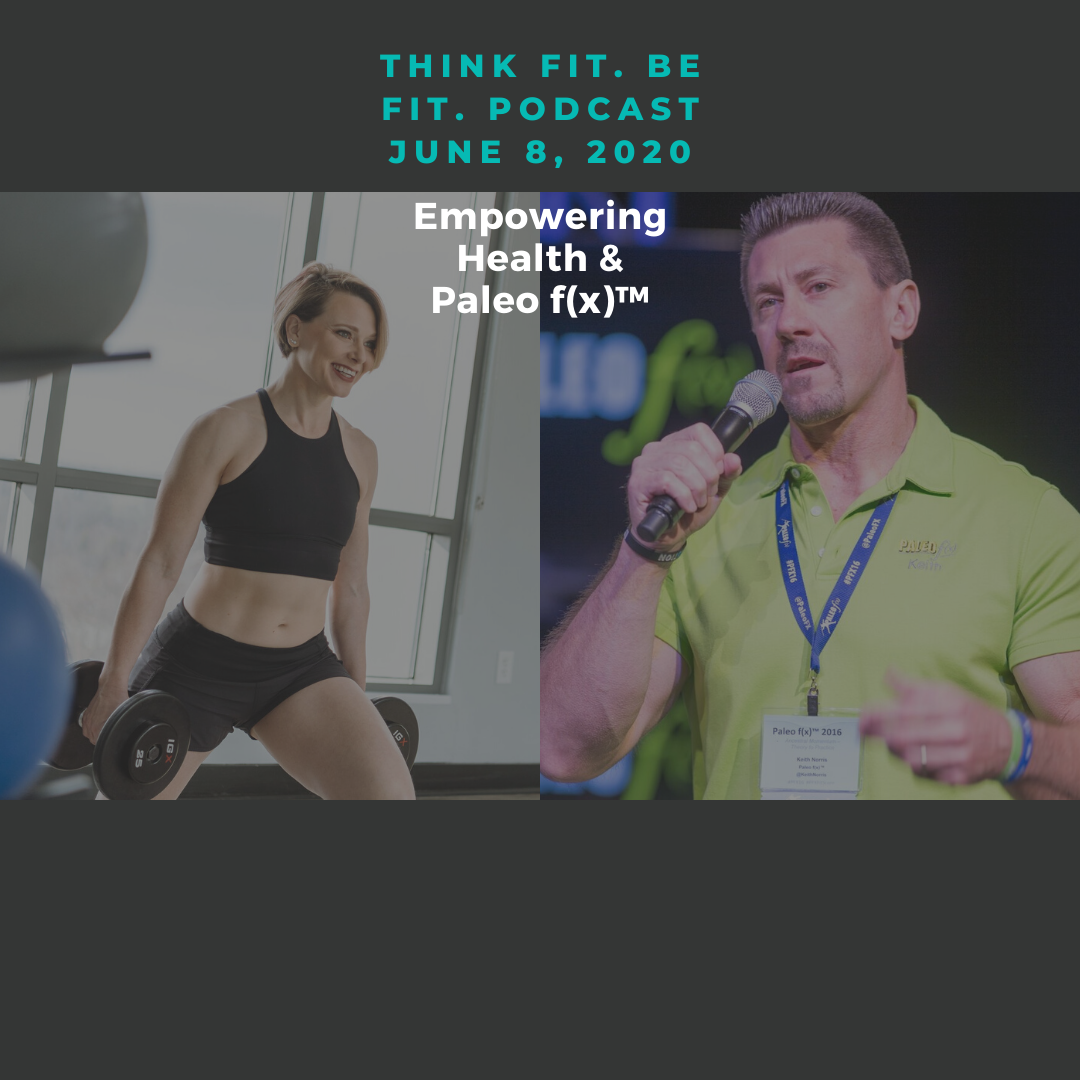 The most optimistic way  to signal the next era of wellness is say "it's time - to wake - the f*ck -up" with guest Keith Norris on Think Fit Be Fit podcast.
Keith is the co-founder of Paleo f(x)™ and a true visionary in the ancestral health movement and exercise.   Paleo f(x)™ is the world's premier holistic wellness event, covering health, nutrition, fitness, sustainability, self-development, spirituality, relationships, entrepreneurship, & everything in between.  They are planning to host it July 14-16 2020 in Austin Texas.
In this episode, Jenn and Keith dive into navigating your health during this weird and complicated time. Also this is a rare conversation between two people who are spiritual and also very interested in lifting weights.
7 pillars of health and immersive education at Paleo f(x)™
The importance of self-leadership in health
Critical thinking and learning for the process of attaining wellness and staying healthy
The wisdom and innate intelligence of the human body
Jenn and Keith dig deep to bring you friendly advice and tough love. Learn how Keith helped drive paleo culture forward with his values, intelligence and intuition towards a smarter health movement.
Check him out here:
https://www.instagram.com/theory2practice/
https://twitter.com/KeithNorris
Jenn's monologue inspired by The Portal https://art19.com/shows/the-portal
Follow Jenn and learn more about her:
https://twitter.com/JennImpact
https://www.instagram.com/impact_your_fitness/
https://www.impactyourfitness.net/newsletter
Support the podcast by checking out Ruvi, a high performance drink that is a blend of fruit and veggies and nothing else