Finding Your Power with Bob Soulliere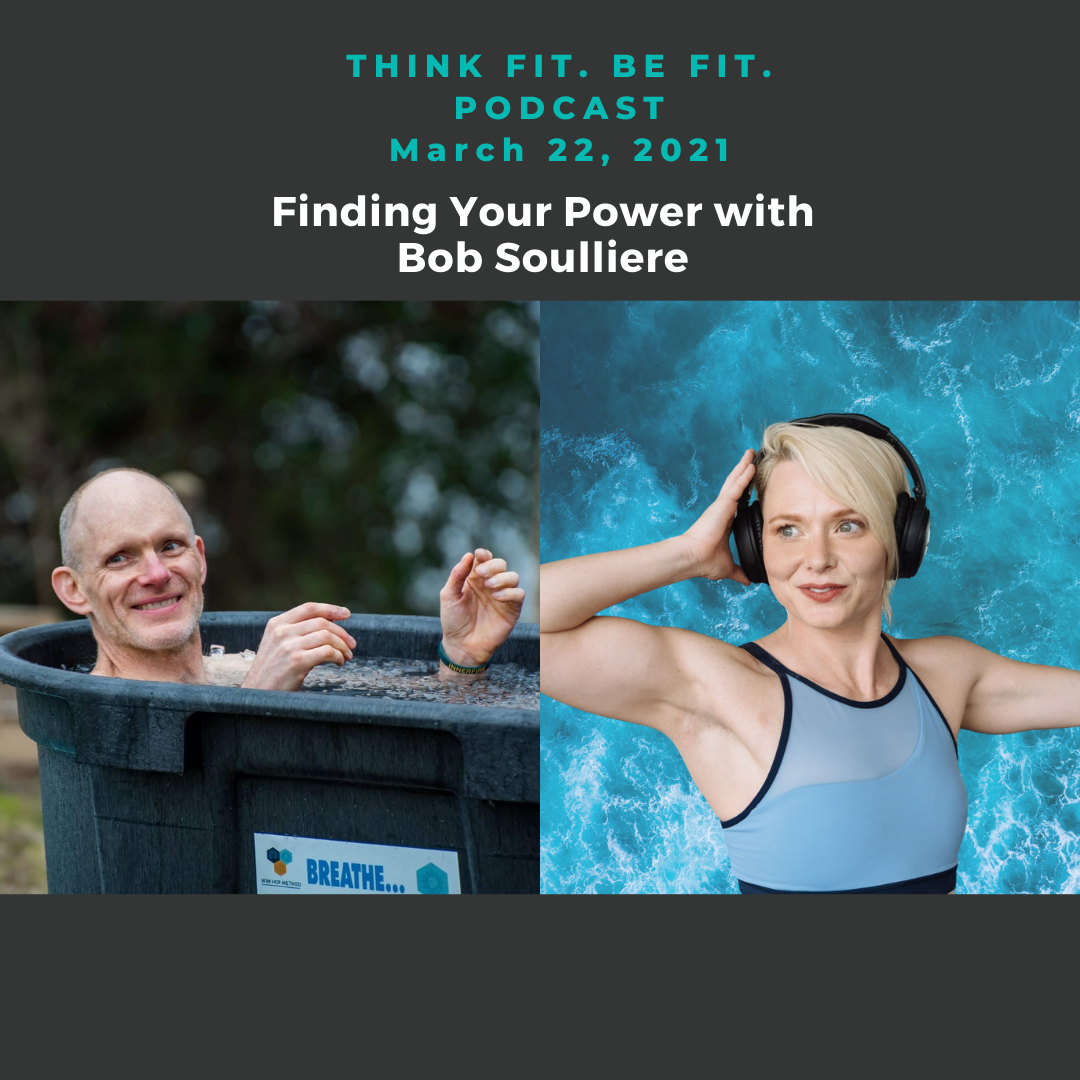 Bob Soulierre once described his work as "The party trick that opens your heart".   That's because is work is the intersection of physical and spiritual.  This episode shares a perspective on how we can use stress as a way to improve our health and physical performance.
Bob is a coach for mindset, breathing, cold exposure and hormesis for stress management. He works with a large array of performers and athletes including CrossFit athletes, opera singers and open water long distance swimmers.
This all emerged from his own transition from being a corporate cyber jockey on Wellbutrin to having his own feature on the CrossFit YouTube channel as an athlete in control of his health.
You'll even learn how he has helped Jenn to be effective and potent with her inner work through the teachings of Wim Hoff, Oxygen Advantage and advanced HRV training.
Topics discussed:
Showing up for the inner and physical work with presence
Importance of community in human optimization
Going from sufferfest mentality with exercise to leaning into your power with internal knowing
HRV as a tool for measuring change
What does a ZERO HRV look like
The learning curve of changing your body
Fundamentals of self development
Pain neuroscience
Vagus nerve, diaphragm and the goals of improving human performance
ADVERTISE WITH US: Reach dedicated exercise professionals, future trainers, and exercise enthusiasts all over the world. Send us an email to get the conversation started, hello@thinkfitbefitpodcast.com
SUBSCRIBE TO THE NEWSLETTER: Dive deeper with us. Sign up here. We offer a unique view on muscles, portals to new ways to respect the body and health.  Learning and 'enjoy the process' is a buzzy term.  We take learning seriously and want to take our listeners on that journey with us and through us
SUBSCRIBE: Subscribe to the podcast to make sure you never miss an episode.
episode.
You can find us on a variety of podcast apps:
WRITE A REVIEW: Leave us a rating and a written review on iTunes so more listeners can find us.
JOIN THE CONVERSATION: If you have a question or a topic you want us to address, send us an email here. You can also connect to us through Twitter, Facebook, and Instagram. Tag #thinkfitbefit for a chance to be featured!
NEW TO THE SHOW? Don't be afraid to start with the trailer
or our best of 2020 episode part
Recap Season 1 of Fitness for Consumption part 1
Recap Season 1 of Fitness for Consumption part 2
SUPPORT THE SHOW: by checking out LADDER SPORT, a line of high performance nutritional supplements created by Lebron James and his trainer.  They are high quality and NSF certified.  Use the code BEFIT10 for a special discount!
HOSTS AND GUESTS can be found at:
Jennifer Schwartz
Bob Soulliere
https://www.instagram.com/breathe.your.power/
Links of interest:
https://linktr.ee/Breathe.Your.Power
Learn more about Pain Neuroscience from Dr. Adriaan Louw https://evidenceinmotion.com/guest-podcast/