Lessons From a Fitness Icon: A Conversation with Keli Roberts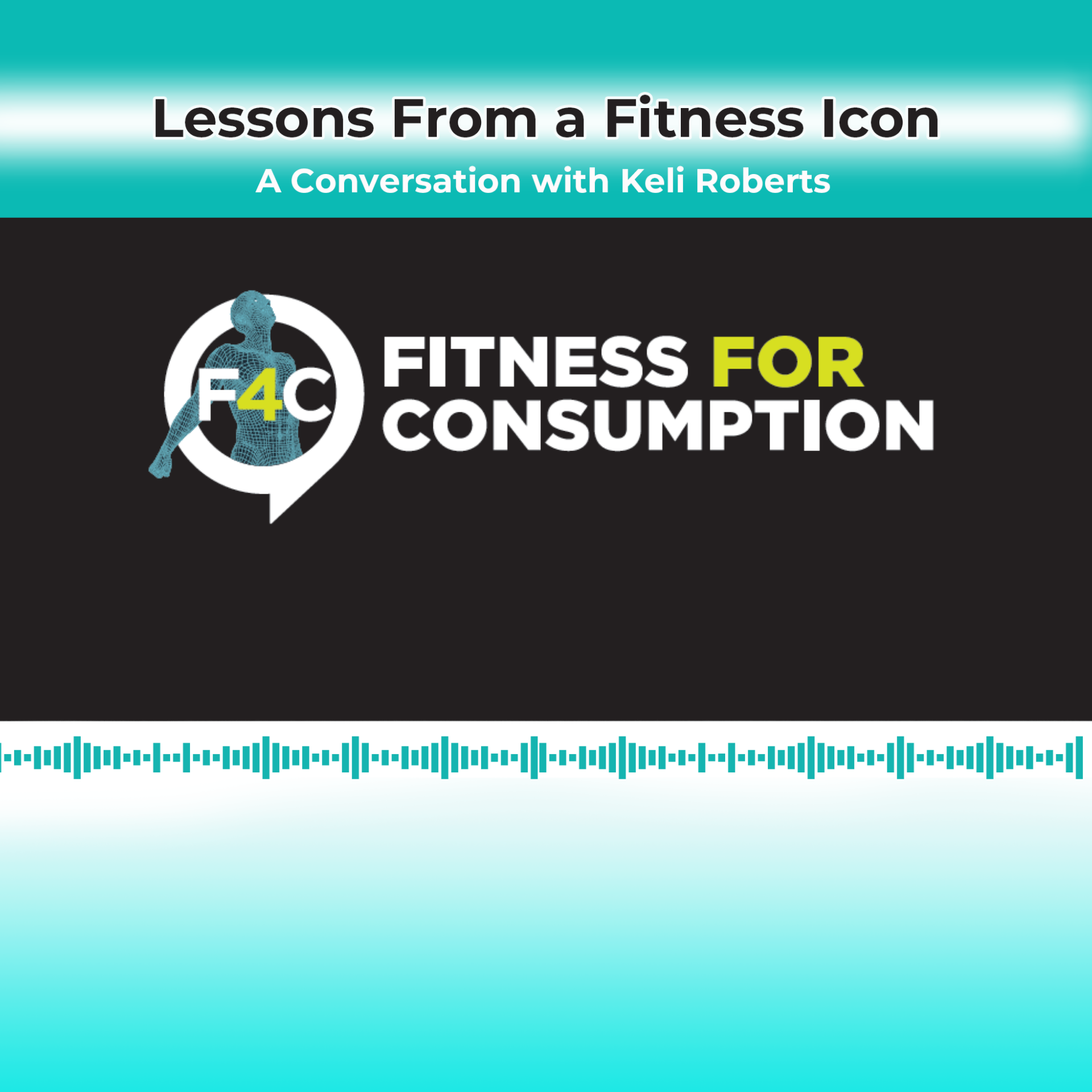 Fitness for Consumption ep. 9
Dr. Juris and Gregory welcome genuine fitness legend and industry icon, Keli Roberts, to the podcast.  An accomplished instructor, presenter, author and continuing education provider, Keli gives us a peek into a fitness career filled with accomplishments and incredible experiences.  Along the way, the team remarks on some unusual observations and opines on the limitations and needs of an industry in perpetual rediscovery.
In this episode we discuss:
The early history of group fitness classes
Keli's journey to becoming a high profile fitness icon
The current trend of "extreme" fitness classes
Issues with exercise that exceeds your tolerance ability
Some gym exercises you may want to reconsider
PJ and Keli's take on how continuing education for trainers and group fitness instructors should evolve
The challenges and opportunities Keli and GG face with training their clients online
Keli's new book on providing a blueprint for anyone looking to start their own small group training business
Glossary
Tabata- A type of high intensity interval training protocol originally developed by Dr Izumi Tabata in the early 1990's.  The protocol as performed by Dr. Tabata consisted of eight 20 second maximum intensity intervals interspaced with 10 second rests
ADVERTISE WITH US: Reach dedicated exercise professionals, future trainers, and exercise enthusiasts all over the world. Send us an email to get the conversation started, schedule@impactyourfitness.net
SUBSCRIBE TO THE NEWSLETTER: Dive deeper with us. Sign up here. We offer a unique view on muscles, portals to new ways to respect the body and health.  Learning and 'enjoy the process' is a buzzy term.  We take learning seriously and want to take our listeners on that journey with us and through us
SUBSCRIBE: Subscribe to the podcast to make sure you never miss an episode.
episode.
You can find us on a variety of podcast apps:
WRITE A REVIEW: Leave us a rating and a written review on iTunes so more listeners can find us.
JOIN THE CONVERSATION: If you have a question or a topic you want us to address, send us an email here. You can also connect to us through Twitter, Facebook, and Instagram. Tag #thinkfitbefit with your expat story for a chance to be featured!
NEW TO THE SHOW? Don't be afraid to start with the trailer or our best of 2020 episode!
SUPPORT THE SHOW: by checking out LADDER SPORT, a line of high performance nutritional supplements created by Lebron James and his trainer.  They are high quality and NSF certified.  Use the code BEFIT10 for a special discount!
HOSTS AND GUESTS can be found at: