Nikki Naab-Levy on Exercise Safety Cues That Don't Work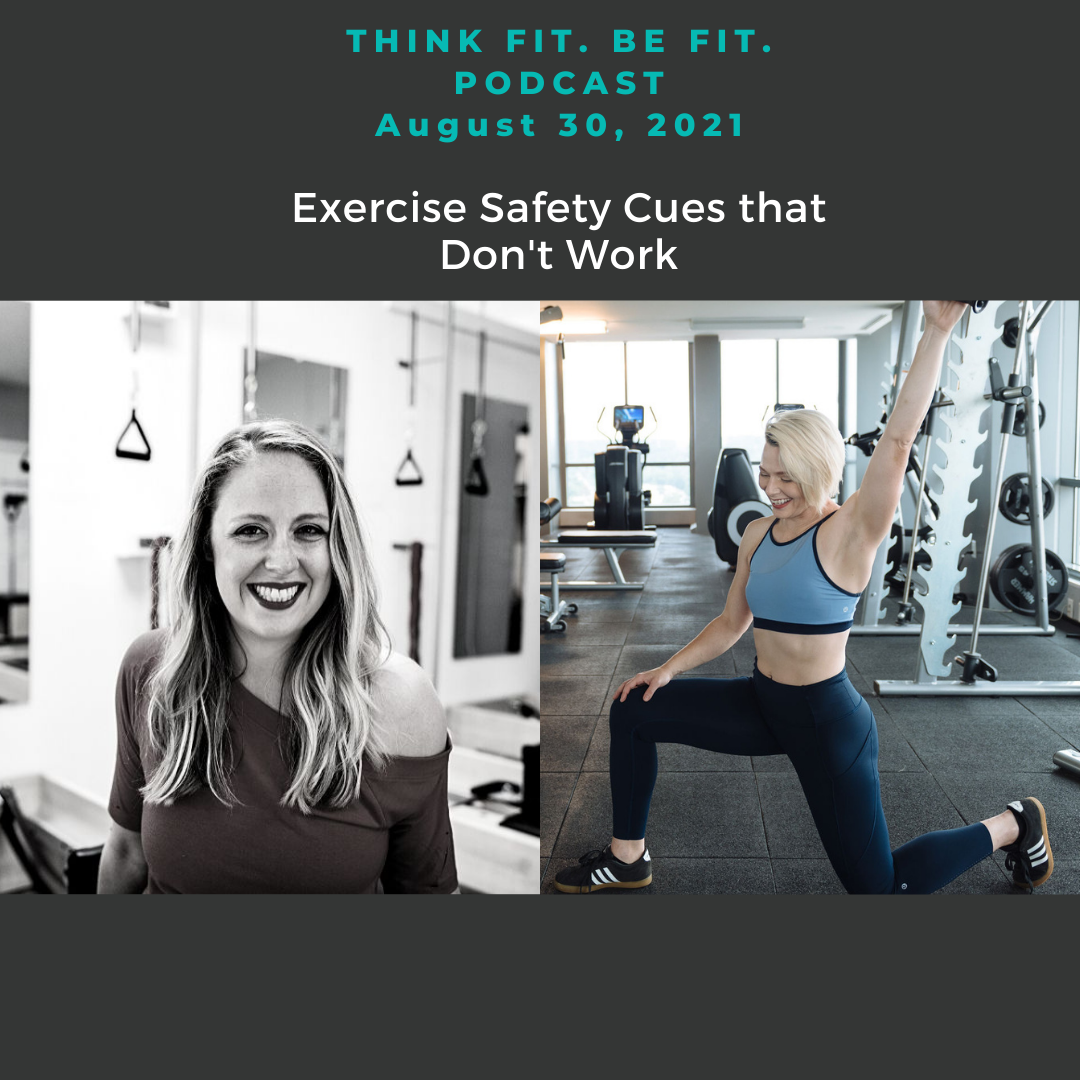 Here at Think Fit. Be Fit. we are constantly on a quest to identify the best way to communicate effective exercise techniques and concepts.  Today, Nikki and Jennifer discuss 3 commonly used cues in exercise instruction that simply do not do your movement justice.
If you have ever found exercise instructions utterly confusing then tune in and start sharing because the cues that Jenn and Nikki cover in this episode are overused daily.
Topics discussed:
Pervasive fitness myths
An alternative to cueing that doesn't make a lot of sense
How injuries are not likely to be associated with structural alignment
Body resilience
#freebritney and fitness purity culture
ADVERTISE WITH US: Reach dedicated exercise professionals, future trainers, and exercise enthusiasts all over the world. Send us an email to get the conversation started, hello@thinkfitbefitpodcast.com
SUBSCRIBE TO THE NEWSLETTER: Dive deeper with us. Sign up here. We offer a unique view on muscles, portals to new ways to respect the body and health.  Learning and 'enjoy the process' is a buzzy term.  We take learning seriously and want to take our listeners on that journey with us and through us
SUBSCRIBE: Subscribe to the podcast to make sure you never miss an episode.
episode.
You can find us on a variety of podcast apps:
WRITE A REVIEW: Leave us a rating and a written review on iTunes so more listeners can find us.
JOIN THE CONVERSATION: If you have a question or a topic you want us to address, send us an email here. You can also connect to us through Twitter, Facebook, and Instagram. Tag #thinkfitbefit for a chance to be featured!