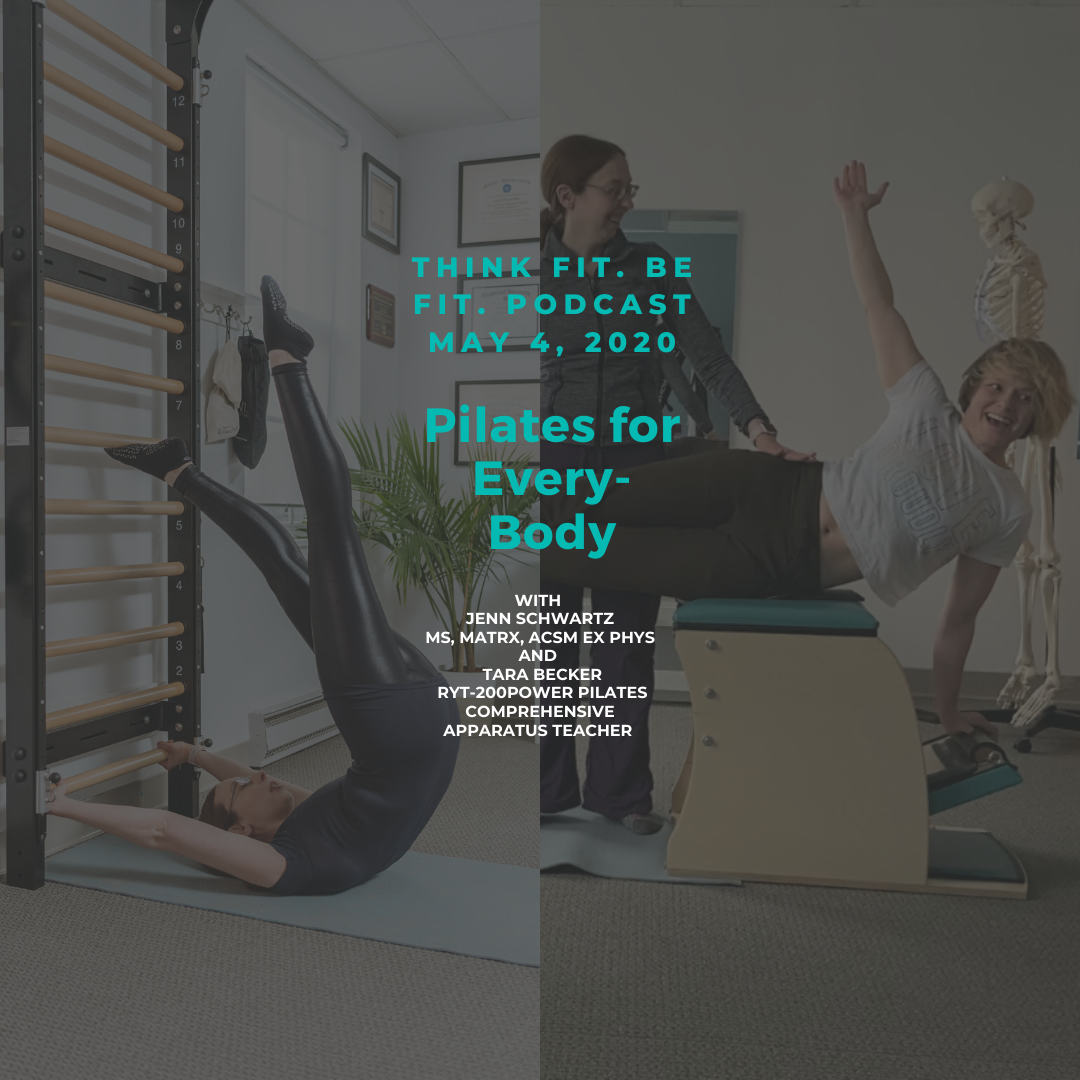 "Physical fitness can neither be achieved by wishful thinking nor outright purchase." Joseph Pilates
The goal of today's short episode is to present the theory that Pilates, the modality and man, have a lot more to offer than ab exercises and helping lower back pain.  Jenn is bringing on her Pilates teacher, Tara Becker, for a presentation on a whole-body approach to Pilates and why every single person can use it in their fitness program.
Tara Becker discovered Pilates in the early 2000s while studying at Syracuse University. Having undergone three reconstructive foot surgeries as a teenager, she was impressed with the way Pilates safely strengthened her whole body while helping her feet. As a former gymnast, she also loved how Pilates combined strength and flexibility on different apparatus.
Tara began teaching Pilates mat classes in 2012 and completed her comprehensive apparatus training through Power Pilates in the summer of 2016. Ever the student, she still takes weekly lessons with senior teachers, and has attended continuing education workshops with Anula Maiberg, Andrea Maida, Benjamin Degenhardt, Blossom Crawford, and Bob Liekens, among others.
Also an avid yogi, Tara completed her 200-hour yoga teacher training at Tranquil Space (now YogaWorks) in 2018 and is a registered yoga teacher through Yoga Alliance and is known her warm and playful nature.
Check out Tara at:
https://www.instagram.com/tararose224/
Links of interest:
Quotes from Joseph Pilates
https://www.inspiringquotes.us/author/8890-joseph-pilates
Article on some of the interesting history of Pilates
https://thewirecutter.com/blog/pilates-flu-epidemic/
Jenn on Instagram
You can support the podcast by checking out RUVI, a high performance drink that is just fruit and veggies and nothing else.  It really speaks for itself- no additives/sugar/gluten and all the fiber- your first order comes with a free shaker bottle.  Go to https://impactyourfitness.thrivelife.com/ruvi