Rick Merriam discusses Movement Economy and the Feet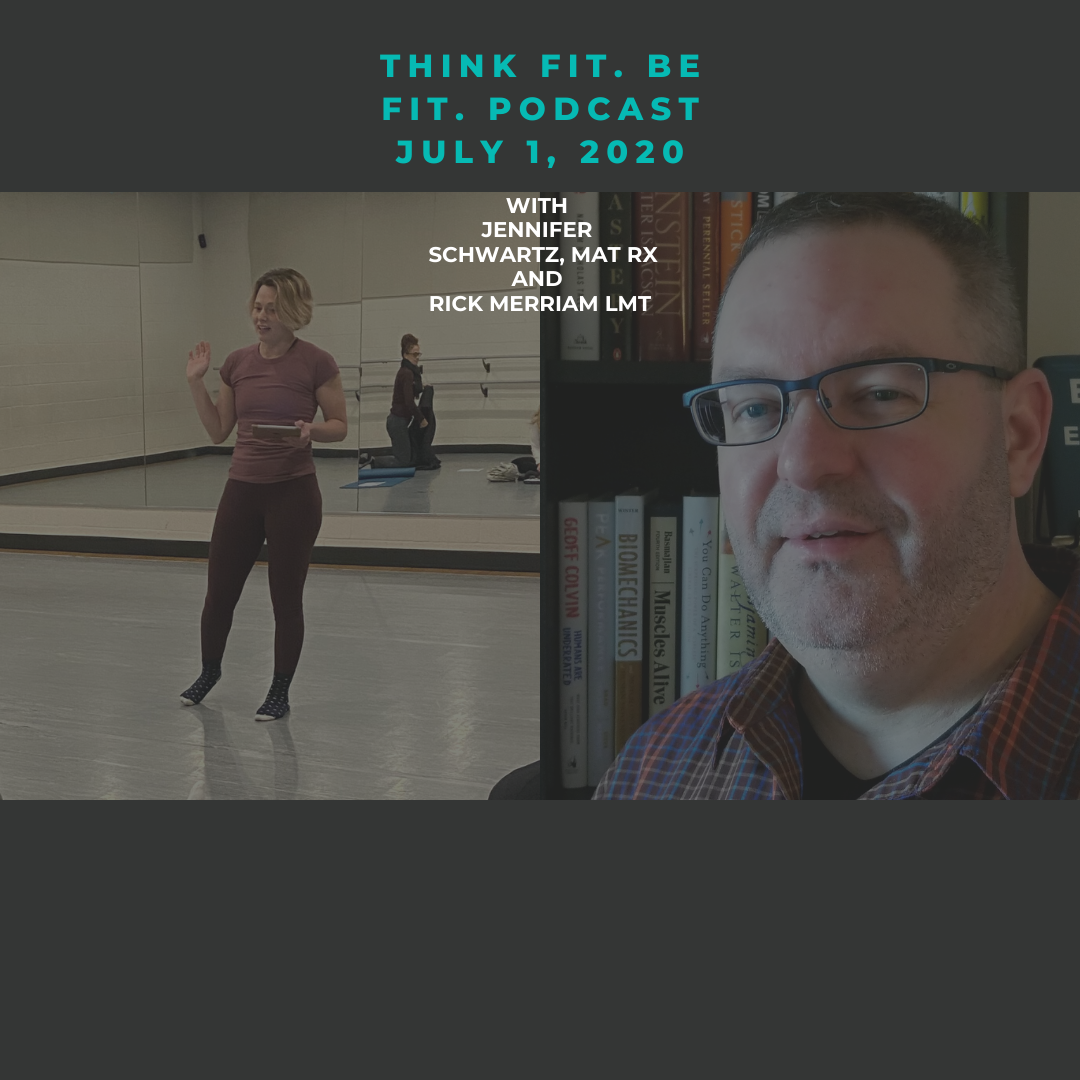 Lab of Us ep. 25
Finding the sweet spot for running and enjoying your movement is worth an inside look at how the feet contribute to strength, force absorption and running with natural confidence.
Rick Merriam has spent years educating runners on how to compete and have fun without pain.  He is a seasoned massage therapist, professor of anatomy and kinesiology and has his own podcast, Engaging Muscles podcast.  In his 25 year career, he has experience working as a biomechanics based massage therapist including work at ESPN, overcoming his own back pain and shares some stories from working with a high performance running shoe store.
What you'll learn in this episode:
Running economy starts from the bottom up
The mechanics and how our joints move when running
How shoes and cleats can ruin foot strength
The mechanics of natural gait and shoes
Links of interest:
Previous Running episodes on TFBF: https://thinkfitbefit.libsyn.com/avoiding-injury-and-strength-training-advice-for-runners
https://thinkfitbefit.libsyn.com/the-common-fallacy-of-running
Rick's bio on EngagingMuscles.com
https://www.engagingmuscles.com/bio-rick-merriam/
And podcast https://www.engagingmuscles.com/podcast/
ADVERTISE WITH US: Reach dedicated exercise professionals, future trainers, and exercise enthusiasts all over the world. Send us an email to get the conversation started.
SUBSCRIBE TO THE NEWSLETTER: Dive deeper with us. Sign up here. We offer a unique view on muscles, portals to new ways to respect the body and health.  Learning to 'enjoy the process' is a buzzy term.  We take learning seriously and want to take our listeners on that journey with us and through us.
WRITE A REVIEW: Leave us a rating and a written review on iTunes so more listeners can find us.
JOIN THE CONVERSATION: If you have a question or a topic you want us to address, send us an email here. You can also connect to us through Twitter, Facebook, and Instagram. Tag #thinkfitbefit with your fitness win or story for a chance to be featured!
COURSE: Want to learn how to manage your body and exercise with precision? Jennifer's  course, Movement Pathways is available. Learn more here