Season 3 Recap of Fitness For Consumption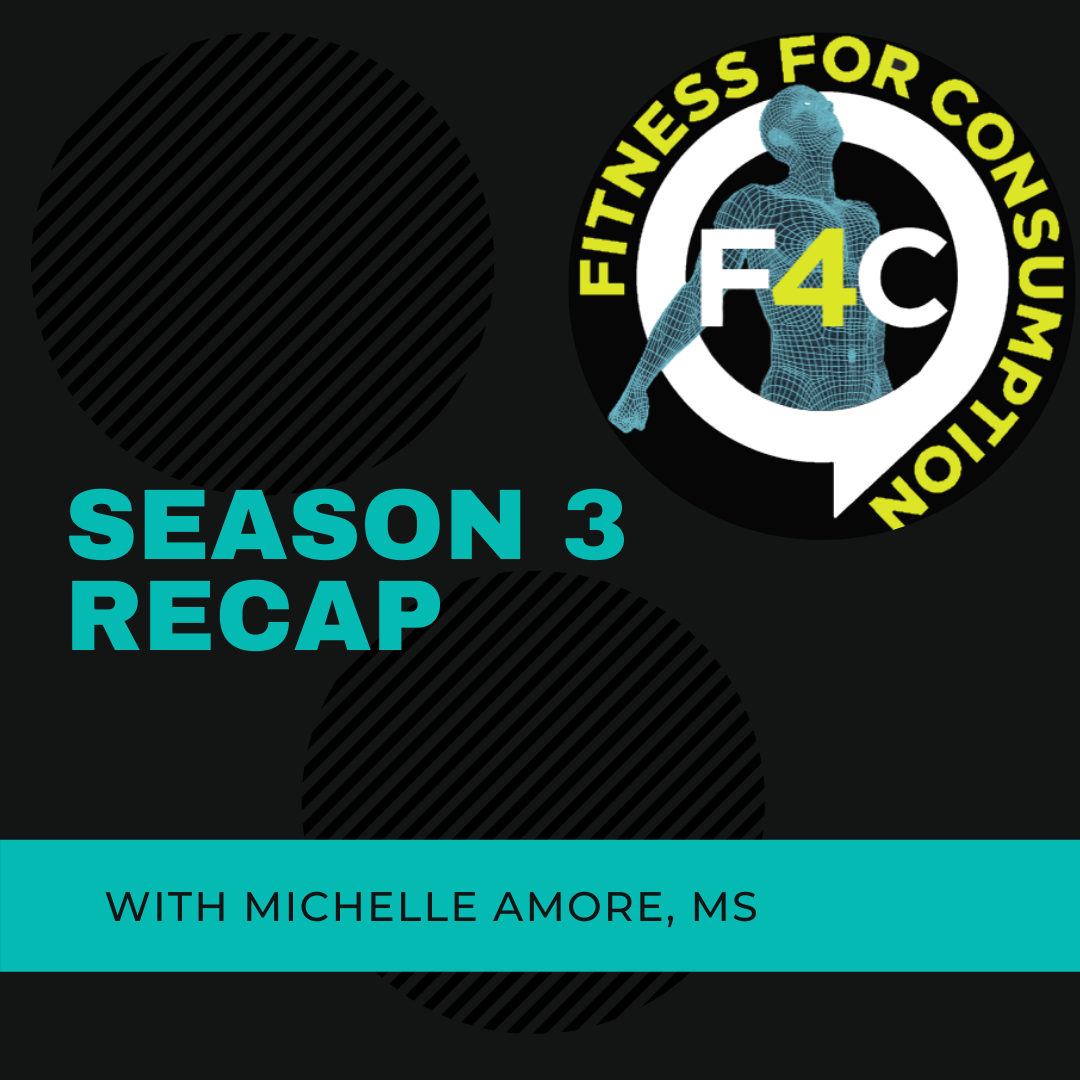 We're at the end of another season of Fitness for Consumption and we're excited to round up the valuable information shared by our hosts, GG and PJ, and their esteemed guests.
The team at Fitness For Consumption works hard to help us develop an understanding of essential fitness concepts and highly complex issues.
Their content cracks the structure of many fitness gurus that trap their audience into a dogmatic belief. At Think Fit. Be Fit. our take is to have discussions on HOW to think and go through the material ourselves to formulate our own opinions about the many varieties of fitness.
This episode is featuring Michelle Amore, MS CLC to support the ongoing conversation on what constitutes the hardest skill in sport.

The Fitness For Consumption full catalog can be found here!
Connect with Michelle: Instagram Owner of Precision Human Performance in Chicago and BioAcademics

Topics discussed:
Rowing: maximizing propulsive force
"Flick of the Wrist"
Mastering skill and achieving functional training
Psychological readiness and coping mechanisms
Stages of Learning
Breaking apart movements to retain skills
Visual Podcast: Center of Attention
Being your own advocate in an exercise session
Here is the full catalog of Fitness For Consumption episodes: All F4C episodes
SUBSCRIBE TO THE NEWSLETTER: Dive deeper with us. Sign up here. We offer a unique view on muscles, portals to new ways to respect the body and health. Learning and 'enjoy the process' is a buzzy term.  We take learning seriously and want to take our listeners on that journey with us and through us.
SUBSCRIBE: Subscribe to the podcast to make sure you never miss an episode.
You can find us on a variety of podcast apps: