Seth Blee PT, DPT of the Washington Nationals discusses Integrative Sports Medicine & Physical Therapy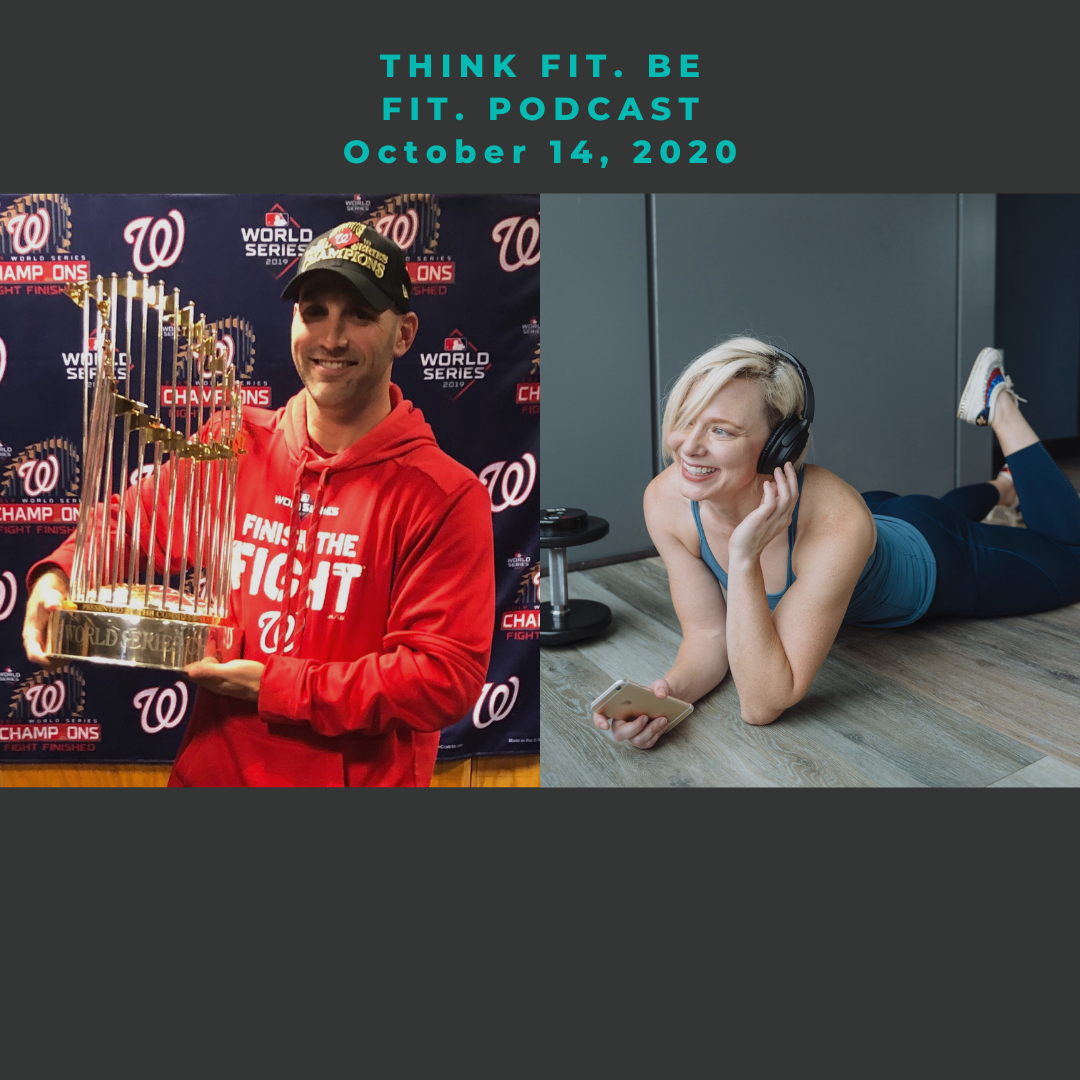 Exercise Science Insider ep 17
A sharp mindset is not only helpful in our exercise, but it can also be an edge for the athlete or anyone who loves science with their fitness.  Our guest today is esteemed Physical Therapist, Dr. Seth Blee of Inova Sports Medicine and is the head Physical Therapist for the Washington Nationals and Washington Spirit and recently featured on ESPN in the E60 documentary of Alex Smith of the Washington Football Team.
One of the main topics of this episode is Seth's unique approach to Physical Therapy.  You will hear Jennifer and Seth mention some of these techniques such as PNF, dry needling and neuromuscular control used in rehabilitation.
Seth Blee PT, DPT, CFMA, CSCS has completed extensive continuing education coursework and training and is one of the principal instructors at the Institute for Physical Arts.
If you are a trainer or strength coach, a student, a therapist of any kind this is obviously a podcast for you as Seth is a teacher, manager and learner.  We all can learn so much from him.
If you are unvested in your training process, this episode will be worth your time because it's an inside look into how the best and most engaged Physical Therapist's think and operate in managing not only the World Series champions, The Washington Nationals
Rather than thinking about the multi million dollar arms that he works with or his role in Quarterback Alex Smith's incredible rehab story, think about the possibility of decreasing the ambiguity in the injury recovery process as the future of sports medicine or for yourself or your team.
This episode is things loaded with to learn, share and become curious about
Topics covered:
Seth's unique background and approach to Physical Therapy
missing links in Physical Therapy
mindset while working on your injury or body
His experience with the Institute of Physical Arts
Core and posture in a 3 pillar model of treatment
active vs passive mentality in treatment
the language of coaches and therapists
ACL tears and questions about training and prevention

ADVERTISE WITH US: Reach dedicated exercise professionals, future trainers, and exercise enthusiasts all over the world. Send us an email to get the conversation started, schedules@impactyourfitness.net
SUBSCRIBE TO THE NEWSLETTER: Dive deeper with us. Sign up here. We offer a unique view on muscles, portals to new ways to respect the body and health.  Learning and 'enjoy the process' is a buzzy term.  We take learning seriously and want to take our listeners on that journey with us and through us
SUBSCRIBE: Subscribe to the podcast to make sure you never miss an episode.
episode.
You can find us on a variety of podcast apps:
WRITE A REVIEW: Leave us a rating and a written review on iTunes so more listeners can find us.
JOIN THE CONVERSATION: If you have a question or a topic you want us to address, send us an email here. You can also connect to us through Twitter, Facebook, and Instagram. Tag #thinkfitbefit with your expat story for a chance to be featured!
NEW TO THE SHOW? Don't be afraid to start with the trailer or our best of 2020 episode!
SUPPORT THE SHOW: by checking out LADDER SPORT, a line of high performance nutritional supplements created by Lebron James and his trainer.  They are high quality and NSF certified.  Use the code BEFIT10 for a special discount!
HOSTS AND GUESTS can be found at:
Jennifer Schwartz
Jenn's practice in Alexandria Virginia
Seth Blee
Washington Nationals: Arm overuse blog
---