Single Joint vs Multiple Joint Exercises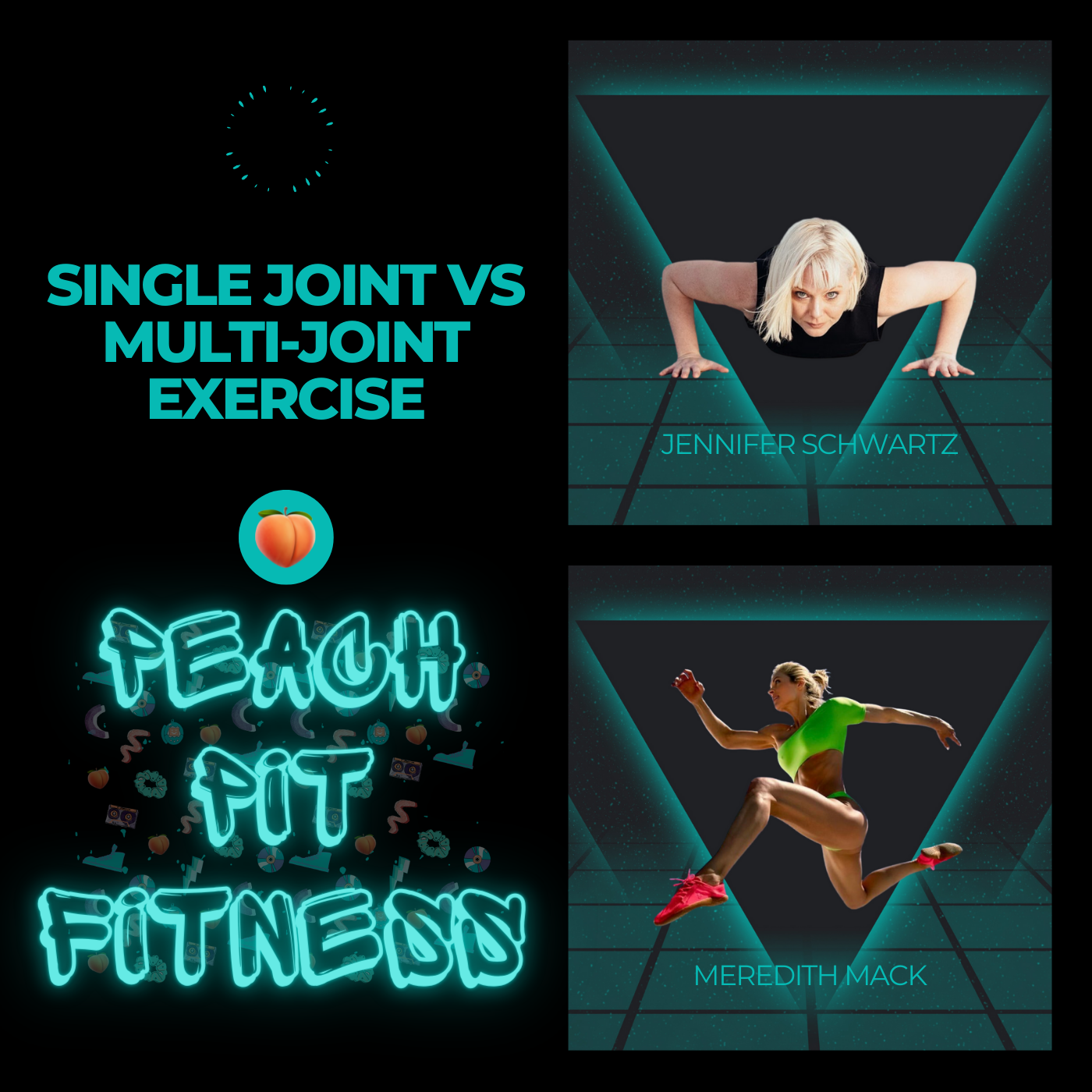 In this episode of Peach Pit Fitness, Jenn and Meredith break down the current conversation comparing multi-joint and single-joint exercises. They discuss muscle memory and the variety of complex definitions behind the term. They talk about assumptions that are coming from social media and the importance of understanding the purpose of individual exercises for your body.

Jenn and Meredith also have a conversation about the evolution of fitness and the cultural awareness of body types and body shapes from the 90's, up until today.

Topics discussed:
Multi-joint vs. Single joint exercise
Movement patterns
Physical changes you can see vs. what is actually happening in the body
Muscle memory
Analyzing the purpose of an exercise for you
How the perception of bodies and fitness has changed over time

Click Below to view videos Jenn and Meredith discuss in this episode:
Single Joint vs. Compound (Multi) Joint Exercise (Which Works Better to Build Muscle?)
SUBSCRIBE: Subscribe to the podcast to make sure you never miss an episode.

You can find us on a variety of podcast apps:
Connect with Meredith:
Connect with Jennifer:
Your best training is only a breath away! Our affiliate NeuroPeak Pro just released their one-of-a-kind training device for breath training, stress reduction, and peak performance. Learn more and purchase the NTEL Belt here!

WRITE A REVIEW and WIN: Leave us a rating and a written review on iTunes so more listeners can find us. Screenshot and send it to hello@thinkfitbefitpodcast.com