The Core of the Core with Noelle Ekonomou DPT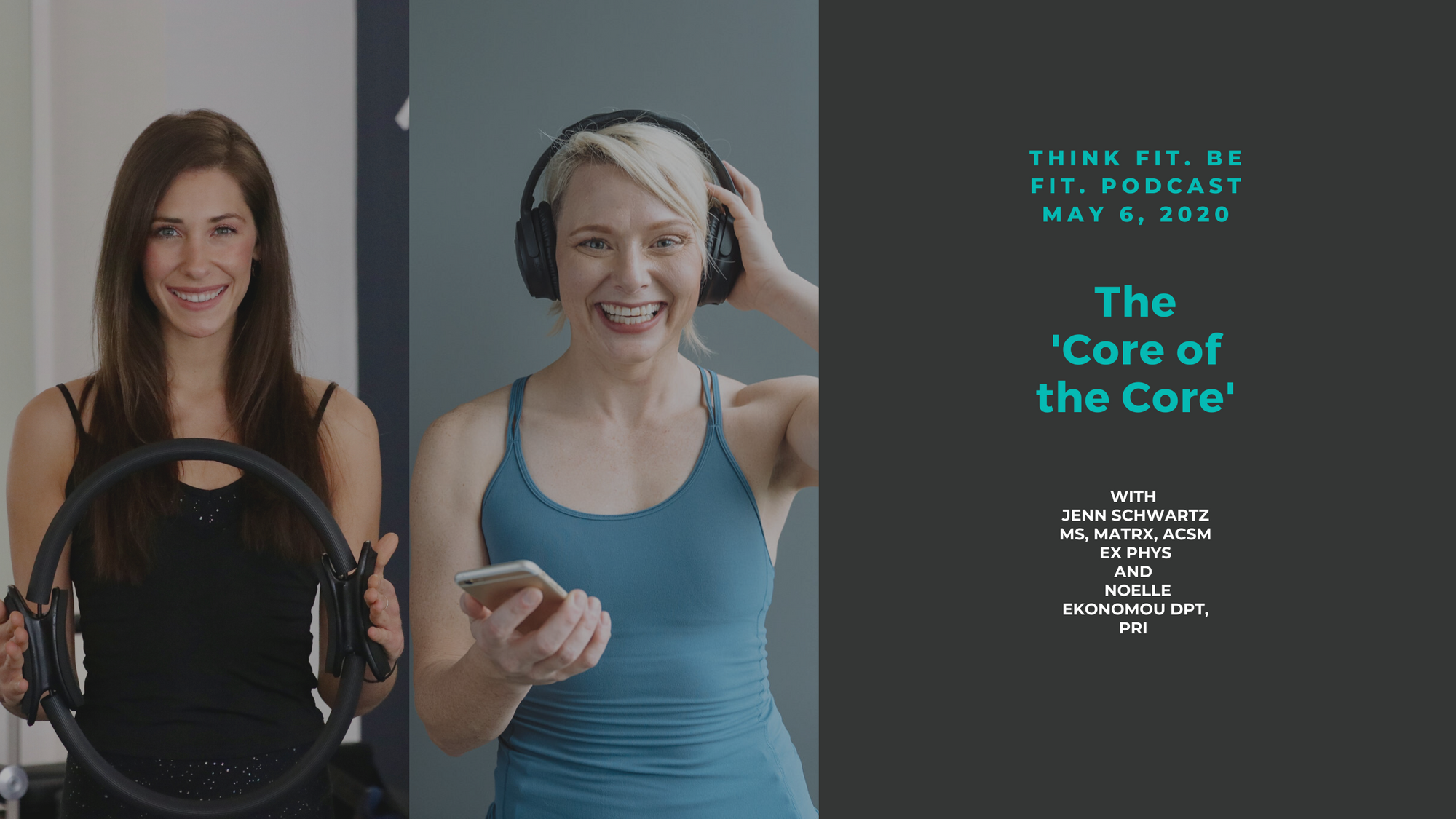 The automatic motions of our body are rarely thought of in terms of chronic pain and performance.  We are discussing a topic today that bridges all of those factors together; the diaphragm, breathing and the pelvic floor.
Please welcome the 2nd Physical Therapist guest on Think Fit. Be Fit., Noelle.
Noelle Ekonomou has Doctorate of Physical Therapy from Saint Louis University and has received extensive training in both orthopedic, neurologic and acute rehabilitation. Noelle is passionate about helping others pursue their overall health and wellness goals and believes in providing the highest quality of care. With an integrated, whole-body rehabilitation model, Noelle uses extensive evaluation, examination and treatment procedures. She deeply explores the root cause of her patients' injuries — considering musculoskeletal, vestibular, vision, neurologic, lymphatic, and cardiopulmonary systems.
Noelle has advanced her skills through continued post-graduate coursework for osteopathic manual therapies including muscle energy, strain-counterstrain, cranial and joint mobilizations, and fascial and lymphatic balancing. She has also been specially trained to perform internal pelvic floor muscle evaluation and treatment through the Hermann and Wallace institute.
In addition to her manual skills, Noelle also began her special interest in treating scoliosis and neuromuscular imbalances through the Postural Restoration Institute (PRI).
How to reach Noelle:
http://www.one2onephysicaltherapy.com/about/about-us/
https://www.posturalrestoration.com/
Noelle on instagram https://www.instagram.com/noellekono/
https://www.instagram.com/one2oneholisticpt/
Links of interest:
Oxygen Advantage https://amzn.to/3aXxTdq
Wim Hof breathing and Buteyko leader and coach:
Bob Soulliere in Alexandria https://www.breatheyourpower.com/
Research on breathing techniques:
Lower back pain and ballon breathing:
Check out out video on Ballon Breathing by signing up for the podcast newsletter, it will be sent to you immediately. https://www.impactyourfitness.net/newsletter
Jenn on Instagram
You can support the podcast by checking out RUVI, a high performance drink that is just fruit and veggies and nothing else.  It really speaks for itself- no additives/sugar/gluten and all the fiber- your first order comes with a free shaker bottle.  Go to https://impactyourfitness.thrivelife.com/ruvi