The Enhanced Home Fitness Solution with Ed Morand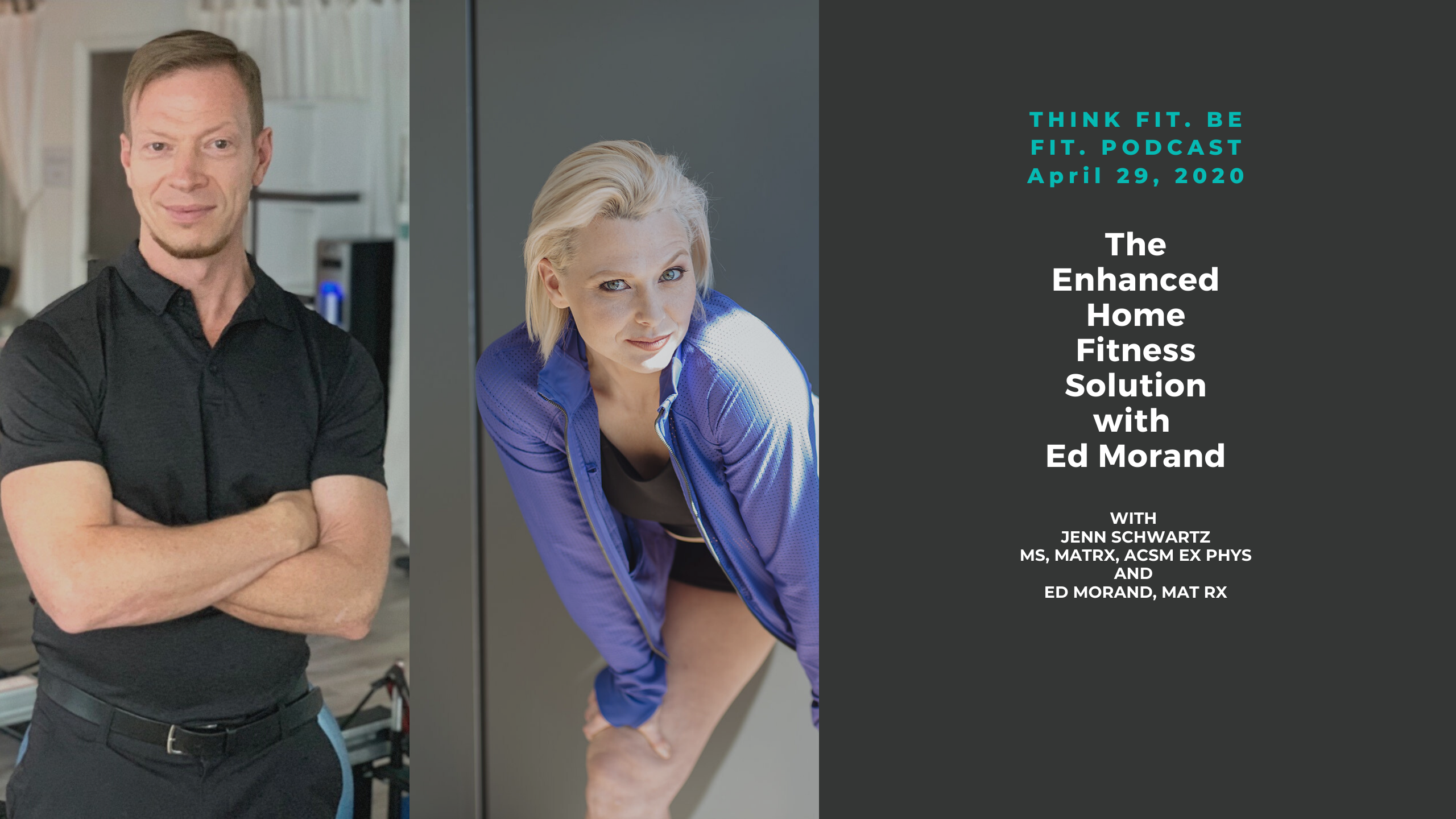 Chances are your home exercise program is centered on full body cardio and burpees.  If this is the case, join Jenn and Ed Morand for a conversation on enhancing and amplifying your home workout.
There's nothing wrong with the typical full body cardio home workout, but what if you could replicate every exercise from a cable machine with tubing and a carabiner? Wouldn't that be better?  This episode will walk through several things that can be implemented at home for a rich and robust exercise experience.
Topics covered:
Training and fitness are essential services
Why Ed doesn't call exercises by a particular name
Simple science can enhance your exercise experience and performance
The make up of Ed's unique at home pilates exercise class blend.
Boosting nitric oxide with exercise
We discuss the physics of tubing
Cues that enhance bodyweight exercise
Links of interest:
Book mentioned: Movements That Heal
Purchase a quality carabiner for your tubing
Get in touch with Ed:
https://www.beyondpilates.net/
https://www.facebook.com/BEYONDPILATESNYC/
https://www.instagram.com/ed_morand/
https://www.instagram.com/beyondpilatesnyc/
Get in touch with Jenn:
https://www.instagram.com/impact_your_fitness/
You can support the podcast by checking RUVI, a high performance drink that is just fruit and veggies and nothing else.  It really speaks for itself- no additives/sugar/gluten and all the fiber- your first order comes with a free shaker bottle.  Go to https://impactyourfitness.thrivelife.com/ruvi