The Turkish Get-Up: Is it worth it?featuring Nikki Naab Levy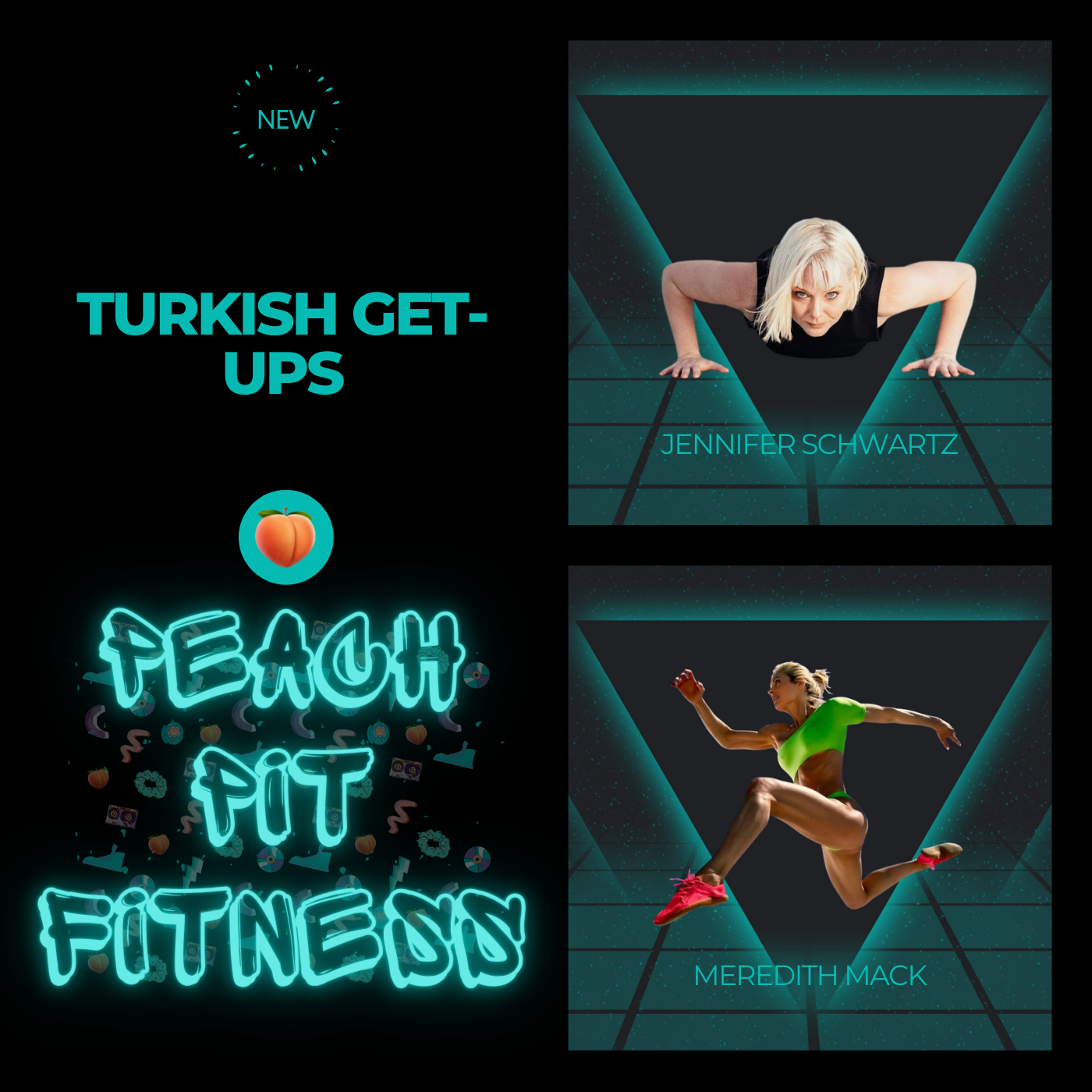 In this month's episode of  Peach Pit Fitness podcast, Meredith and Jennifer talk about Turkish Get Ups and unpack many of the assumptions surrounding them. They discuss the current kettlebell training industry, the origins of the Turkish Get Up, and the limitations of using one exercise movement to achieve your strength and fitness goals.
Nikki shares why she teaches Turkish Get Ups, the benefits of utilizing them in warm-ups, and why they are great for specific clients.

Topics discussed:
Origins of the Turkish Get Up
What are the benefits of a TGU?
Art & TGU
Why Nicki Naab Levy teaches the TGU
Eccentric loading
Advertising the TGU
Jennifer's personal experience with TGUs as a MAT specialist
SUBSCRIBE TO THE NEWSLETTER: Dive deeper with us. Sign up here. We offer a unique view on muscles, portals to new ways to respect the body and health.  Learning and 'enjoy the process' is a buzzy term.  We take learning seriously and want to take our listeners on that journey with us and through us
SUBSCRIBE: Subscribe to the podcast to make sure you never miss an episode.
You can find us on a variety of podcast apps:
Meredith Mack:
Jennifer Schwartz: