Clinging to the idea of the 'core'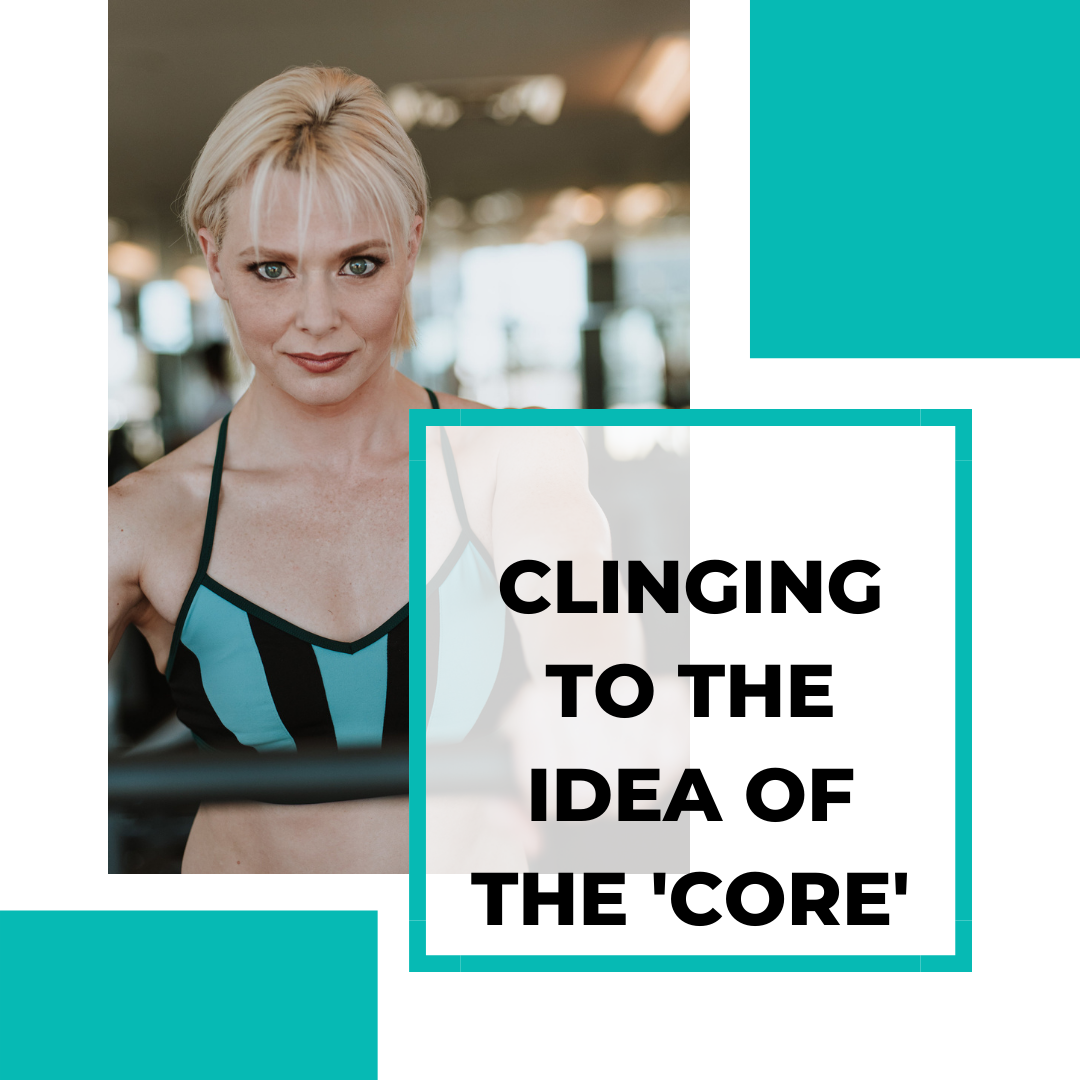 The established tendency of the fitness industry to cling to the idea of the 'core' with no actual substance proved to me that almost no one was operating on useful information while they were investing in their fitness journey.

I decided to cover independent thinking about core strength, core performance and how our body moves to show us how to approach our fitness with much more effectiveness.  The podcast, Think Fit. Be Fit. is grounded in the goal to provide a portal to a better world in self care and self leading with fitness.

Our biggest obstacle to that is accepting knowledge as truth and then never questioning it.  We have to commit to fighting for the clarity that we seek.

For me, it all started with a fascination of the transitions that my clients make from pain to fully functioning athleticism.  Now stepping into a bigger vision with the podcast, I'm seeing the bigger collective picture that the structures of how we learn and communicate are shifting.  It's not only fascinating but also incredibly important that we hold each other in accountability and trust during this time.  

Why does this matter?
Based on the body of evidence lining up about a strong body and immune system being our number 1 defense against this novel virus. The importance of being consistent with healthy actions and exercise or wellness education should be having a hot moment.  Instead we are watching the same broken system feed us diluted instructions and information as we attempt to take control of our health.  Your personal trainer or gym magazine that emphasized planks and sit-ups for no other reason than 'the core is everything' is probably wrong according to piles of research and the many missing variables not taught in certifications or even doctorate level Physical Therapy courses.  I'm telling you this system is broken.  Let's explore….

A new level of conscious health and exercise is not cheap and it's not a small endeavor, it's a vision of nurturing your destiny.
This 2 month long dive into core strength and stability may have started with a conversation on personal trainer education and that it's in a bad place. I had a lot of questions about the 'core' because the more I learn about the science of this part of the body, the more I realize that the use of this term is deleterious and how the fitness industry has failed the consumers. I'm putting my foot down on the idea that if  you use the information given to us by the fitness magazines and the mainstream fitness media, you won't be able to maintain consistently good workouts, which at the current climate is unacceptable for me, the podcast community and my clients.  

The education of many fitness professional's has been hijacked by the need to sell, survive, compete and poor working conditions.  This is not aligned to using exercise as a tool for longevity, resilience and strength.  Self-leading is a path to improvement that includes finding rewards in collective collaboration, incentives for your health and a respect for innate human intelligence.

Do you want a portal to a better world in self care and self leading with fitness?  I promise that this podcast is a platform for that.
---
Throughout the month of May Think Fit. Be Fit. podcast went on a deep dive of the core. All of these episodes are my attempt to think independently about exercise so that I can make the best decisions for myself, athletes and clients. I had to produce these to combat the sad movement in fitness in which education and immersive learning is barely emphasized and the industry is full of time-wasting (and possibly dangerous)  fluff.

The 6 episode breakdown of May's core-centric episodes:
---
My philosophy: Umwelt and Thinking Fit
To be your own best resource I think it's really important to understand a biological concept; Umwelt.  It is the perception of our reality that is shaped by our environment and biology.  This is not only a concept but also a tap into the energy of the universe.
It applies to what we can't see, what we can see and to all of Earth's creatures.  Our umwelt or the perception of our reality is a function of the structure of our eyeball, tongue and ear drums and how they interface with the brain.  For example, this explains how a bee and human perceive a white rose differently.  The bee perceives the white rose as vibrations or a break in the electromagnetic field around the rose.  The human perceives the same red rose as a red flower but the truth is that the rose has no actual color, our eyes have receptors that assign it light which is technically an interpretation of vibrational frequencies.  All in the name of evolution and biology.  From a sophisticated explanation of this concept on a TED Talk from Davide Eagleman, "In fact, what we see is less than a 10 trillionth of what's out there. So you have radio waves and microwaves and X-rays and gamma rays passing through your body right now and you're completely unaware of it, because you don't come with the proper biological receptors for picking it up."  watch it here
This is true in all parts of our human biology and learning.  We do so much automated reception for our basic functions that it's very difficult for humans to operate out of normal thought patterns.  This is a very abstract way of encouraging a process of learning.  I connect deeply with the beauty of biology and I think it contributes to a process of training that is incredibly rewarding.  I also think that this concept can convince you that working on critical thinking skills should be done aggressively given the place we are standing in history together.
How we feed our mind is of utmost importance and as much of a responsibility as feeding the body, yet it goes unchecked everyday.  This current environment proves this more than ever as we feel the oppression of learning censorship in a very practical way.
How can we set ourselves up for learning so that we can self-lead and empower our health?  Independent thinking is the answer.  I think Dr. Juris sums it up so well and I couldn't be more proud to put out a signal that independent thinking is one of the best things to be grounded in your wellness and fitness journey.