Dr. Sheri Salartash on Airway Health and Holistic Dentistry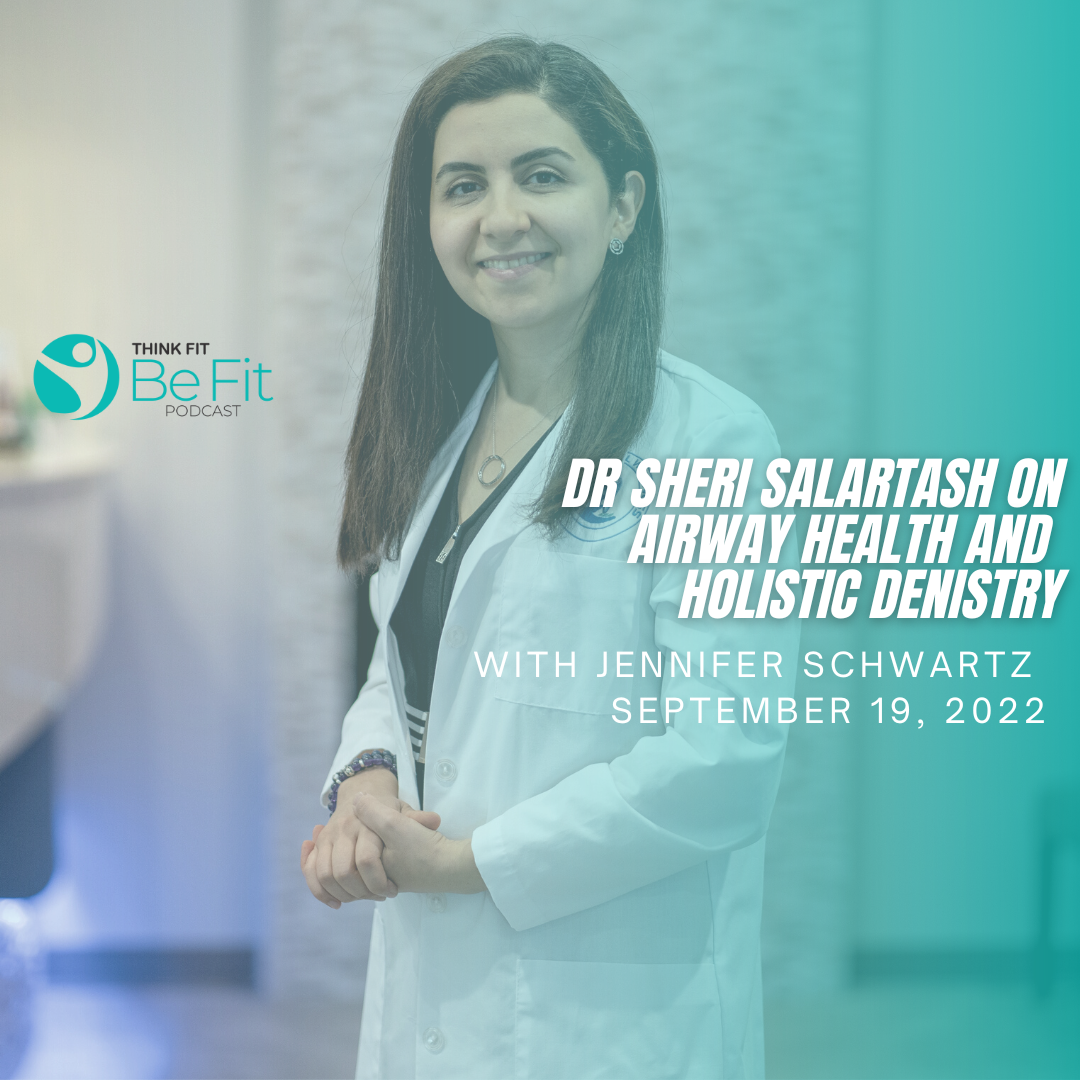 In this episode of Think Fit Be Fit, Jenn talks with Dr. Sheri Salartash, a full spectrum dentist and owner of Dynamic Dental Wellness. Dr. Sheri discusses how taking a naturopathic approach to dentistry can help reveal many layers of a person's overall health and identify the cause of pain in the body. She shares multiple patient CT scans and discusses her unique approach to each issue.

Dr. Sheri and Jenn also talk about the connections between neuromuscular performance, the mouth, and thyroid function.


Topics discussed:
Sheri's background
Airway and tongue assessments
How bones change
Neuromuscular performance and the mouth
Head, jaw, spine connection
Food, vitamins, and dental health
Harmful materials and thyroid function


SUBSCRIBE: Subscribe to the podcast to make sure you never miss an episode.

You can find us on a variety of podcast apps:
Connect with Sheri Salartash:
Connect with Jennifer Schwartz:
Your best training is only a breath away! Our affiliate NeuroPeak Pro just released their one-of-a-kind training device for breath training, stress reduction, and peak performance. Learn more and purchase the NTEL Belt here!

WRITE A REVIEW and WIN: Leave us a rating and a written review on iTunes so more listeners can find us. Screenshot and send it to hello@thinkfitbefitpodcast.com