Fitness for Consumption: Season 2 Recap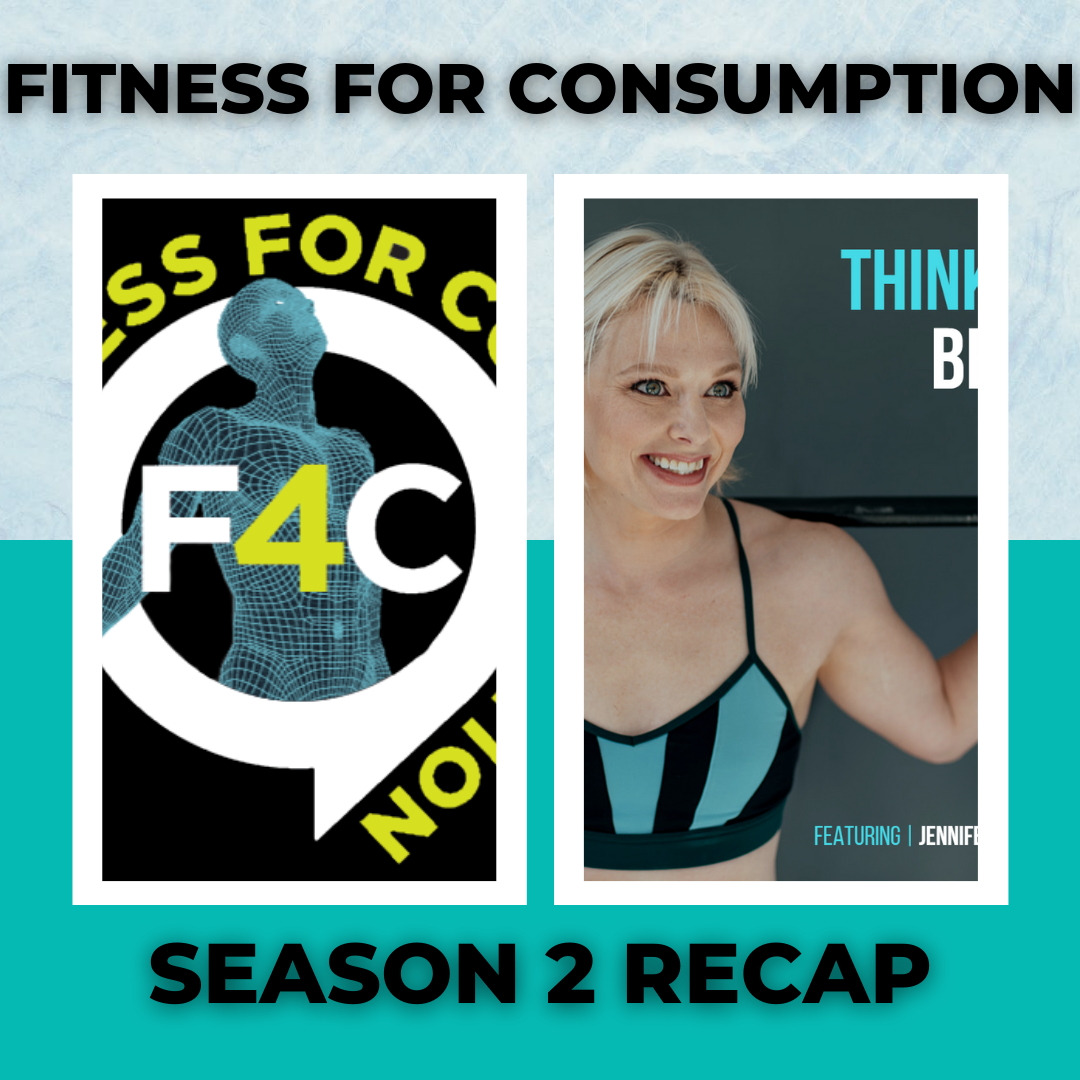 And that's a wrap!  Season two of the Fitness for Consumption is now officially in the books!  Or,  technically speaking, stored on the cloud for your listening pleasure, but, either way, join us for the season two wrap up episode with the founder of the Think Fit Be Fit network and fellow podcast host of the same name, Jenn Schwartz.
Jenn, PJ & GG go through the season episode by episode reflecting on lessons learned, surprising takeaways and questions that remain unresolved.   If you've been listening to the episodes this is a great one to hear some further insights, if you haven't yet had a chance to listen, this show is a great opportunity to get introduced to the body of work we have covered this season including power training, research study conclusions, biomechanics, unstable surfaces and stretching just to name a few.
We're taking a little break but will be back this Summer with season three, where we plan on delving into the science of skill acquisition.  Please drop us a comment to let us know what questions or topics you would be interested in hearing more about!
Featured episodes of Season 2
ADVERTISE WITH US: Reach dedicated exercise professionals, future trainers, and exercise enthusiasts all over the world. Send us an email to get the conversation started, hello@thinkfitbefitpodcast.com
SUBSCRIBE TO THE NEWSLETTER: Dive deeper with us. Sign up here. We offer a unique view on muscles, portals to new ways to respect the body and health.  Learning and 'enjoy the process' is a buzzy term.  We take learning seriously and want to take our listeners on that journey with us and through us
SUBSCRIBE: Subscribe to the podcast to make sure you never miss an episode.
episode.
You can find us on a variety of podcast apps:
WRITE A REVIEW: Leave us a rating and a written review on iTunes so more listeners can find us.
JOIN THE CONVERSATION: If you have a question or a topic you want us to address, send us an email here. You can also connect to us through Twitter, Facebook, and Instagram. Tag #thinkfitbefit for a chance to be featured!
Hosts can be found: