Jessica Thiel on HRV's Relationship with Exercise and Sustaining Strength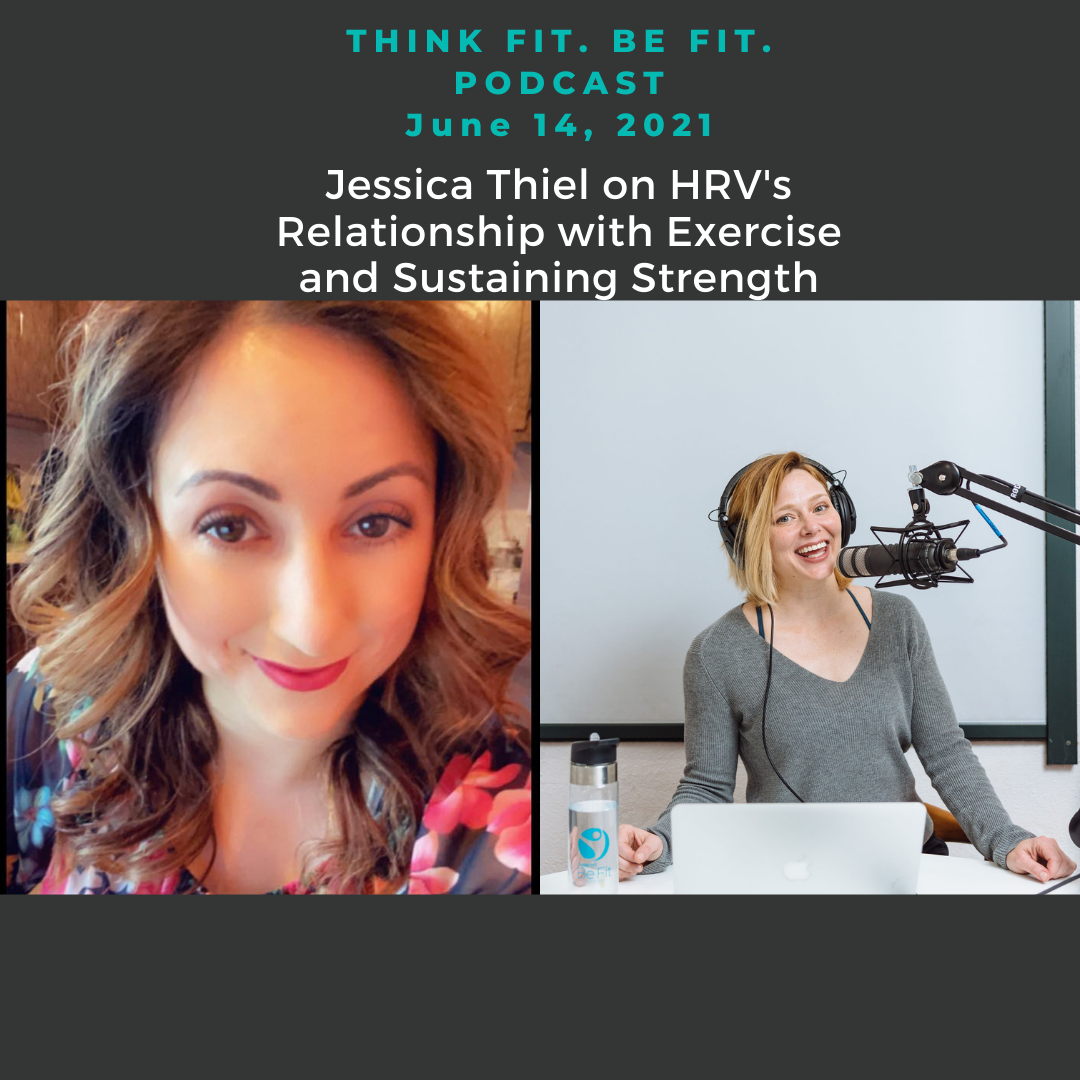 HRV or Heart Rate Variability is a hot topic in high performance exercise or sports, but what about the rest of us?
What does it mean for chronic pain and climbing your stairs pain-free?
Jessica Thiel and Jennifer explore this topic from the unique perspective of being Muscle Activation Techniques™ Rx practitioners.
This episode has a lot of laughs and you'll even hear Jennifer and Jessica share stories about working with their clients.
Topics discussed:
Heart Rate Variability
Learning from our clients as Muscle Activation Techniques™ practitioners
Jessica's unique approach and understanding of strength training
Jessica Thiel is a Chicago based trainer and MAT Rx™ practitioner. Check out her blog here: https://www.strengthsustained.com/
ADVERTISE WITH US: Reach dedicated exercise professionals, future trainers, and exercise enthusiasts all over the world. Send us an email to get the conversation started, hello@thinkfitbefitpodcast.com
SUBSCRIBE TO THE NEWSLETTER: Dive deeper with us. Sign up here. We offer a unique view on muscles, portals to new ways to respect the body and health.  Learning and 'enjoy the process' is a buzzy term.  We take learning seriously and want to take our listeners on that journey with us and through us
SUBSCRIBE: Subscribe to the podcast to make sure you never miss an episode.
episode.
You can find us on a variety of podcast apps:
WRITE A REVIEW: Leave us a rating and a written review on iTunes so more listeners can find us.
JOIN THE CONVERSATION: If you have a question or a topic you want us to address, send us an email here. You can also connect to us through Twitter, Facebook, and Instagram. Tag #thinkfitbefit for a chance to be featured!
NEW TO THE SHOW? Don't be afraid to start with the trailer or our Fitness For Consumption Season 2 Recap
SUPPORT THE SHOW: by checking out LADDER SPORT, a line of high performance nutritional supplements created by Lebron James and his trainer.  They are high quality and NSF certified.  Use the code BEFIT10 for a special discount!
HOSTS AND GUESTS can be found at:
Jennifer Schwartz
Jessica Thiel
Instagram
Links of interest:
https://www.strengthsustained.com/
https://www.thinkfitbefitpodcast.com/finding-your-power-with-bob-soulliere/
https://www.youtube.com/c/GregRoskopfsMuscleActivationTechniques/featured
---