Kori Reigel DPT on Physical Therapy in an Energetic Matrix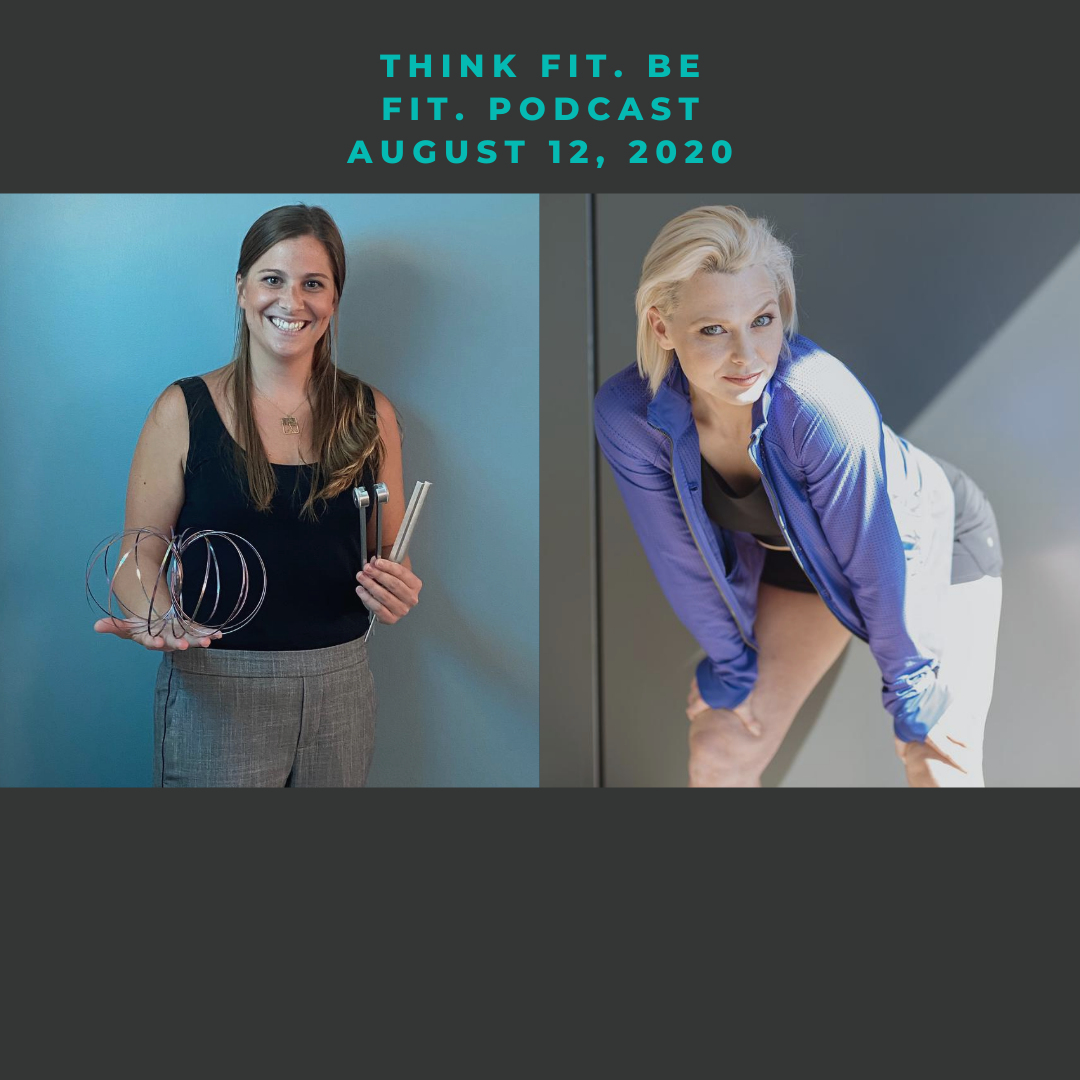 Holistic Health and Fitness ep. 3
Physical Therapy within an energetic matrix is how Kori Reigel DPT of One2One Physical Therapy integrates healing for injuries, pain and bringing balance to the entire body. Kori and Jenn discuss how Biofield tuning can turn on your inner compass and help your body heal from injury and pain.
When we are healthy and without injury we can use energetic sound healing (in the Biofield) to know how hard to push our bodies and provide equilibrium for recovery.
Kori is a graduate of University of Delaware and Neumann University (DPT).  Kori was a Division 1 Volleyball player at Delaware.  As an integrative therapist Kori uses multiple techniques to help her patients and athletes, and she tells us how she uses Biofield Tuning to facilitate healing across many types of cases.  She is also trained in Postural Restoration Institute methods and Cranio-sacral therapy.  Read more about her here.
Topics discussed:
the magnetic energy field around all of us
how the body gives us feedback in the energetic or electrical matrix
muscles adhesions and integrative PT
how grounding can help whole body fitness
stress and pain during COVID
a cost effective sound healing solution for the collective
a bigger picture of muscle imbalances
mindfulness and internal performance
Links of interest:
Join Kori for a biofield tuning group choice
https://one2onephysicaltherapy.thinkific.com/collections?category=biofield-tuning
Learn more about biofield tuning http://www.one2onephysicaltherapy.com/services/soundtherapy/what-are-biofield-therapies/
Follow One 2 One Physical Therapy on instagram https://www.instagram.com/one2oneholisticpt/?hl=en
Tune in to the diaphragm episode with Kori's coworker, Noelle https://www.thinkfitbefitpodcast.com/the-core-of-the-core-with-noelle-ekonomou-dpt/
Jenn's practice in Alexandria Virginia- Holistic injury care and performance wellness
SHARE insights, aha moments, and favorite quotes on your social media. You know what they say, if you loved your experience, tell a friend.
TAG US (@thinfitbefit_podcast), tag a friend, tag your mom!
LEAVE A REVIEW, on iTunes, Facebook. (You can screenshot your review and email it to schedule@impactyourfitness.net and we will send you a free Hamstring Freedom guide!
JOIN THE CONVERSATION. If you could ask Jenn and her guests anything, what would it be? What topic related to an effective fitness mindset would you love to learn about? Shoot us a message on social media, or an email if there's a guest you'd love to hear from, or a particular topic you'd like Jenn to tackle.
FOLLOW US. We have a newsletter, a blog, and multiple threads of social media. Pick one that speaks to you and meet us there!
Support the podcast by checking out RUVI, a high performance drinks that entirely fruits and veggies and nothing else, purchase here and get a free shaker bottle with your first purchase https://impactyourfitness.thrivelife.com/ruvi