Melanie Webb: Adventures and Training in Mother Nature's Gym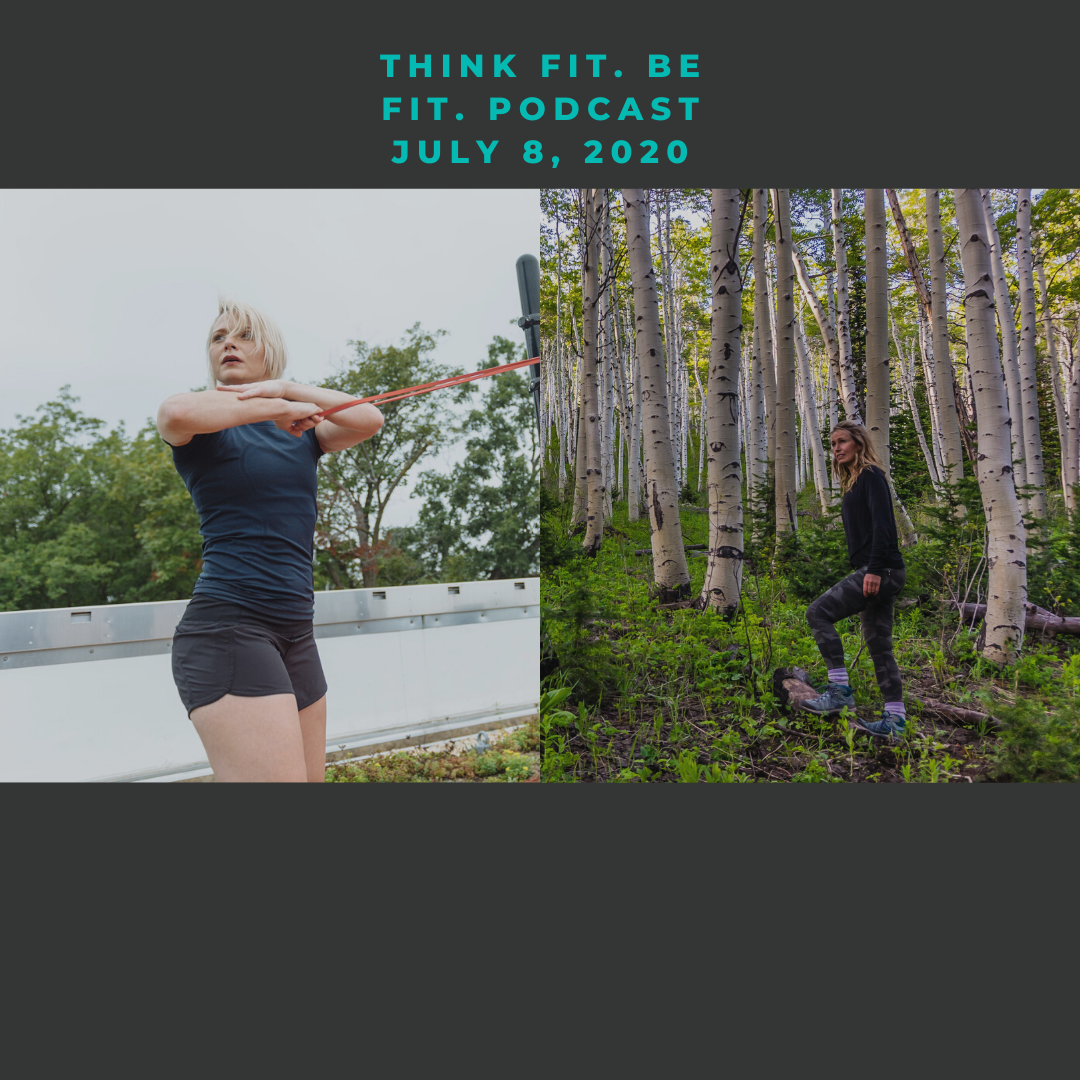 Exercise Science Insider #15
There are advantages to workouts in an outside natural environment that are difficult to account for within the confines of a gym or fitness center.  This is because the body and mind were beautifully designed to adapt to our environment.  Today's episode is an exploration of adventure meets exercise.
In this day and age exercise is not just a way to improve our metabolism, it needs to be sustainable and effective enough to strengthen the immune system, negate the artificial lights, improve our brain health and many other things.  A fitness instructor that can bridge this together is rare and much needed! This is a conversation for trainers, fitness leaders and exercise enthusiasts who are interested in engaging in exercise in Mother Nature's gym, in their business or life.  Exercise and Movement Science experts often measure and validate our exercise based on the load and the stimulus response, so this idea might be completely ignored by most fitness professionals.
Melanie Webb is an inspiration to Jenn and many others, she is a leader in outdoor fitness and retreats.  That's why she's the perfect person to teach us to step outside to play and workout in nature.
DEPARTURES Magazine calls Melanie Webb "The person to call for guided travel in Utah's National Parks"
Melanie Webb founded Sol Fitness Adventures in 2007 (which is how long I've known her!) and added her private wellness retreat label WebbWell in 2019. She is a recognized leader in the adventure travel industry and an innovator in extending wellness retreats into the outdoors. Her work has been featured on Good Morning America, ATHLETA Chi, Outside, New Beauty, IDEA Fitness Journal, Los Angeles Times and more.
An avid explorer, Melanie's athletic pursuits have taken her on adventures around the globe. She currently lives in Park City, where she bikes, hikes, and stand up paddles her way through Utah's spectacular outdoor playgrounds.
Purchase Mother Nature's Gym
https://www.amazon.com/Melanie-Webb/e/B07MXRTDDV?ref_=pe_1724030_132998060
Where to reach Melanie:
https://www.instagram.com/solfitadventure/
https://www.instagram.com/webbwellco/
https://solfitnessadventures.com/
Follow Jenn on social media
https://www.instagram.com/impact_your_fitness/
ADVERTISE WITH US: Reach dedicated exercise professionals, future trainers, and exercise enthusiasts all over the world. Send us an email to get the conversation started.
SUBSCRIBE TO THE NEWSLETTER: Dive deeper with us. Sign up here. We offer a unique view on muscles, portals to new ways to respect the body and health.  Learning and 'enjoy the process' is a buzzy term.  We take learning seriously and want to take our listeners on that journey with us and through us
SUBSCRIBE: Subscribe to the podcast to make sure you never miss an episode.
JOIN THE CONVERSATION: If you have a question or a topic you want us to address, send us an email here. You can also connect to us through Facebook, and Instagram. Tag #thinkfitbefit with your expat story for a chance to be featured!
COURSE: Want to learn how to manage your body and exercise with precision? Jennifer's  course, Movement Pathways is available. Learn more here