Core Training with the Core Restore Training System™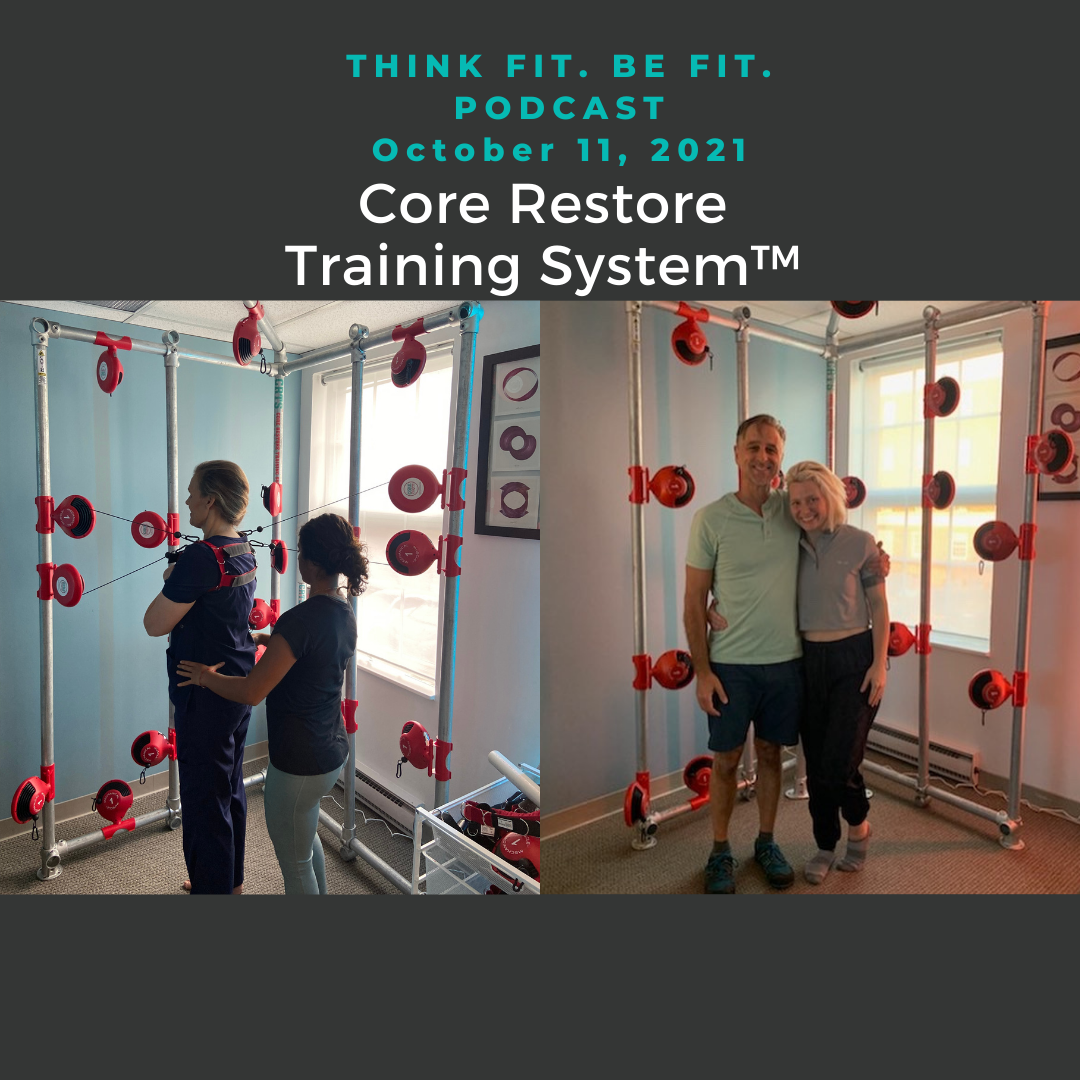 One of the big myths in core training is that one muscle is more important than the other.
For example: videos that claim you must do leg lifts to strengthen your 'lower abs' or therapeutically releasing the psoas to help back pain are simply not accurate.
Christopher Verdi, the inventor of Core Restore Training System™ talks with Jenn to break down this myth and they share their perspectives for challenging the core muscles in an effective way.
Chris's truly unique training system has the ability to challenge muscles in a 360 degrees set up and decrease recovery time for athletes and those with chronic tightness alike.
Check out Chris and The Core Restore on instagram, YouTube and if you are interested in purchasing a CRTS™ reach out to info@core-restore.com
Topics:
Development of core muscles after spinal fusion
What muscles are included in the Core
Core training myth revisited: no one more muscle is more important than the other
The transition from MAT to exercise and core exercise
ADVERTISE WITH US: Reach dedicated exercise professionals, future trainers, and exercise enthusiasts all over the world. Send us an email to get the conversation started, hello@thinkfitbefitpodcast.com
SUBSCRIBE TO THE NEWSLETTER: Dive deeper with us. Sign up here. We offer a unique view on muscles, portals to new ways to respect the body and health.  Learning and 'enjoy the process' is a buzzy term.  We take learning seriously and want to take our listeners on that journey with us and through us
HOST can be found at:
Jennifer Schwartz
Related episodes:
Chris's first interview from July 2020
Core Myths presented by Jenn Core Training Myths podcast episode