Exercise & ADHD with Tedi Searle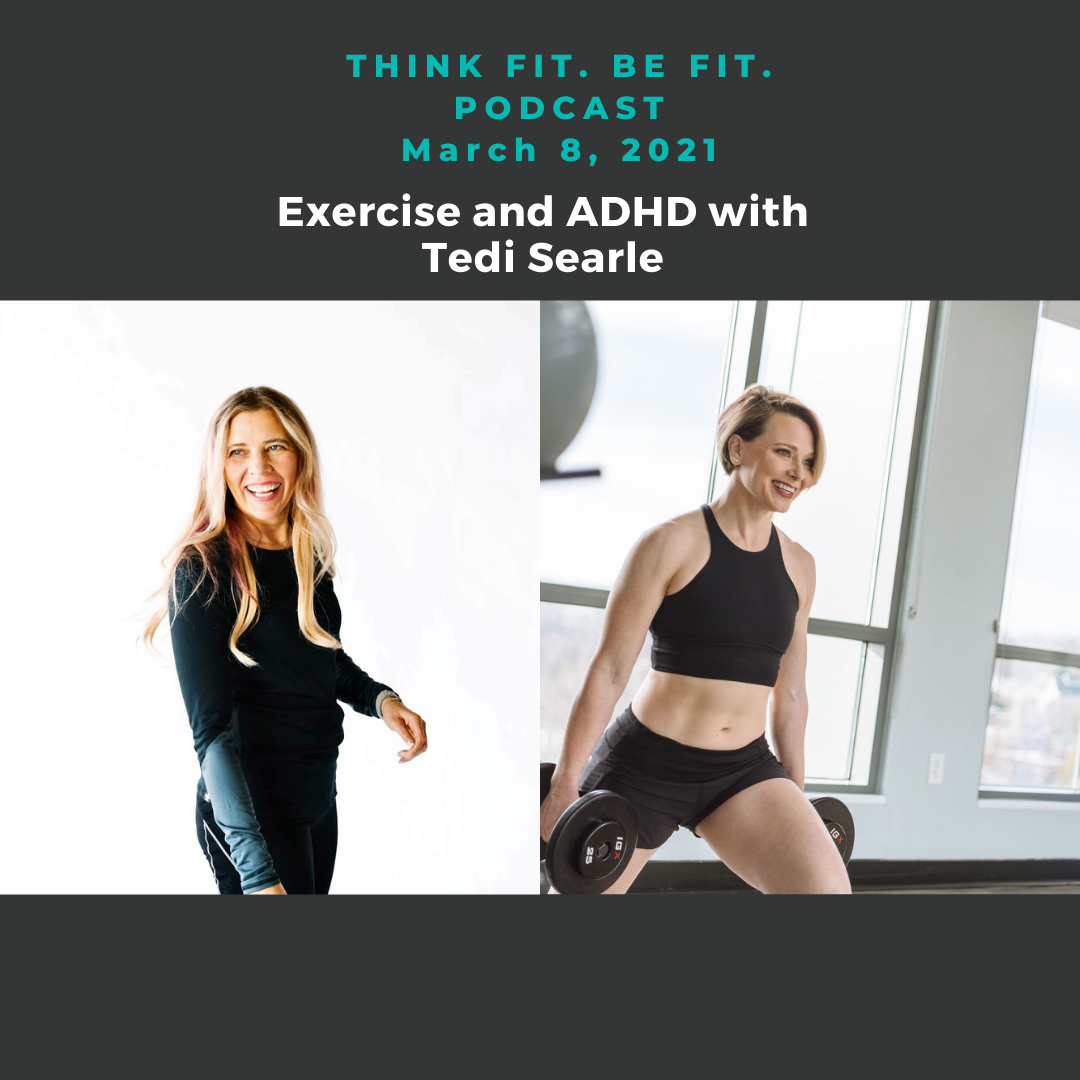 When it comes to ADHD and exercise, think smarter AND harder.
Different mental states and conditions have been largely left out of the conversation... not any longer, thanks to our rockstar guest, Tedi Searls.
Tedi talks about keeping the mind occupied and giving yourself variety in movement through aerobic and anaerobic activity.
We're past fitness for physical outcome, and this episode invites you to think deeply about the myriad of approaches to improving the mind through functional fitness.
Tedi Searles is a trail runner,  Health Educator, Fitness Trainer,  and has ADHD.  She is creating the happiest & healthiest version of herself and her cleints through fitness, food, & nature
If you are a trainer you can gain knowledge from Tedi's experience as a middle and high school physical education teacher and personal trainer.
If you are an adult with ADHD this conversation will reveal some how some standard myths are holding you back and what it's like to work with a squirrly mind.
If you are an exercise enthusiast, you will be less confused about how chemicals like adrenaline, endorphins and dopamine during exercise.
Topics covered:
ADHD and common myths
Advice for adults and parents on using movement to help with focus
Different types of exercise for ADHD
Ways that the outdoors, pets & things in our everyday life can treat the symptoms of ADHD
ADVERTISE WITH US: Reach dedicated exercise professionals, future trainers, and exercise enthusiasts all over the world. Send us an email to get the conversation started, hello@thinkfitbefitpodcast.com
SUBSCRIBE TO THE NEWSLETTER: Dive deeper with us. Sign up here. We offer a unique view on muscles, portals to new ways to respect the body and health.  Learning and 'enjoy the process' is a buzzy term.  We take learning seriously and want to take our listeners on that journey with us and through us
SUBSCRIBE: Subscribe to the podcast to make sure you never miss an episode.
episode.
You can find us on a variety of podcast apps:
WRITE A REVIEW: Leave us a rating and a written review on iTunes so more listeners can find us.
JOIN THE CONVERSATION: If you have a question or a topic you want us to address, send us an email here. You can also connect to us through Twitter, Facebook, and Instagram. Tag #thinkfitbefit for a chance to be featured!
NEW TO THE SHOW? Don't be afraid to start with the trailer or our best of 2020 episode!
SUPPORT THE SHOW: by checking out RUVI
https://www.thinkfitbefitpodcast.com/affiliate-partners/
HOSTS AND GUESTS can be found at:
Jennifer Schwartz
Links of interest:
2nd most downloaded episode on TFBF: Melanie Webb: Adventures in Mother Nature's Gym
https://www.thinkfitbefitpodcast.com/melanie-webb-adventures-and-training-in-mother-natures-gym/
https://www.thinkfitbefitpodcast.com/affiliate-partners/
Dr John Ratey