Best episodes in Mobility and Athletic Training on TFBF x F4C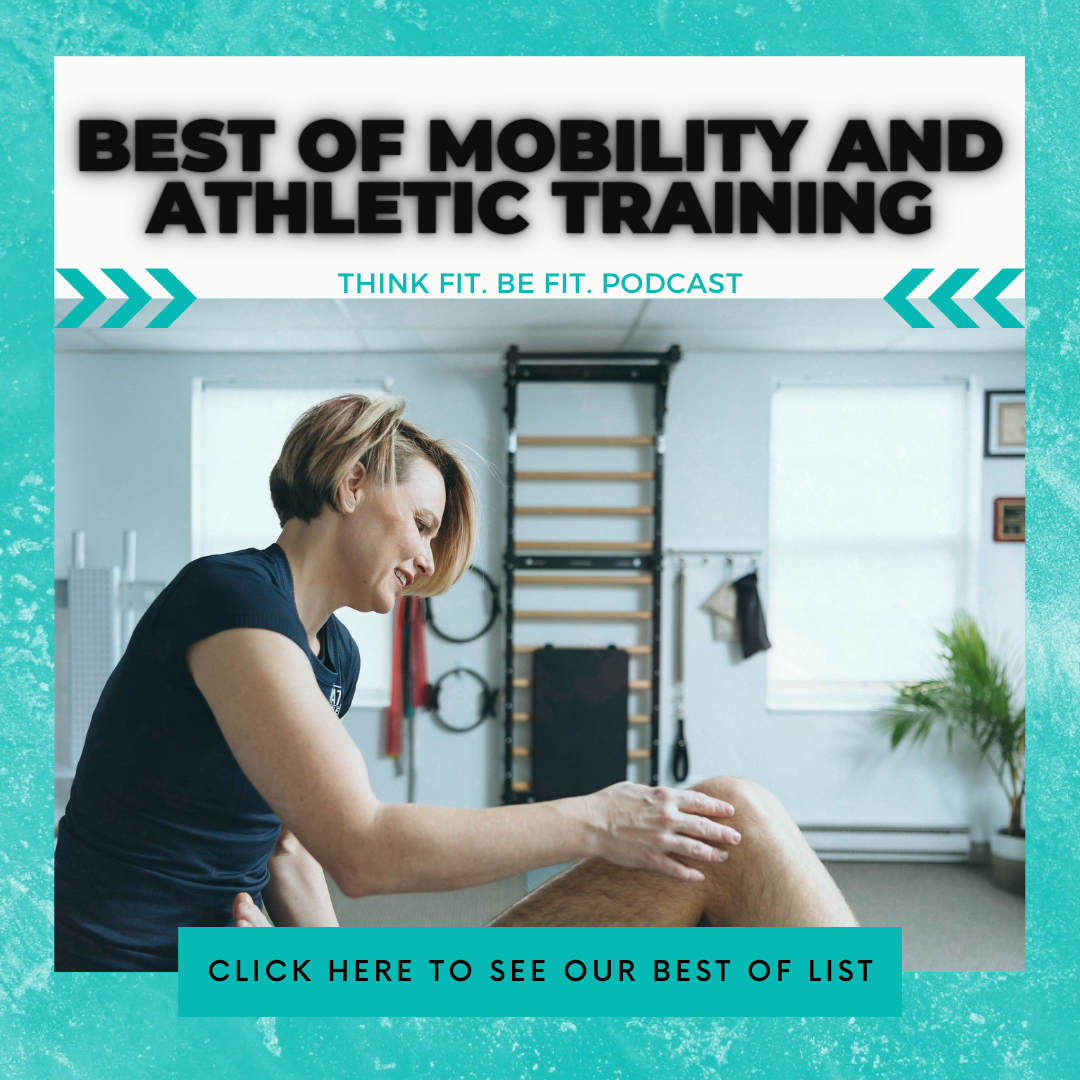 I learn something new every time I open myself up to what's going on in the world of athletic training and mobility.  It's such a wonderful privilege to discover how well we can move.
For example, a previous TFBF guest, Seth Blee, shared a newly published paper on the performance results of using foam rollers for 5 minutes and for 1 minute.  The findings are good news for those of you who find benefit to foam rolling, but in the case of myself and my colleague Sebastian, we have a whole other side of this to share.  This just serves as more proof that all of these modalities are relative to the person. In other words, getting to know how well you move (and where you don't move so well) is one of the most important takeaways of smart athletic training.

My friend Sebastian is a professional soccer player, trusted friend and client 💪.  On our last IG Live he told me that he completely stopped using the foam roller and no longer mindlessly stretches during his recent training phase. Because of this and the work he is doing on his mental game, his performance has so much more flow and less tightness.

I discovered something similar with my knees and posture.  The more I stretched the back of my knee and calf, the more stuck I felt in the movement.

How is this possible? Something about the popularity of stretching, foam rolling and releasing has made this a go-to method for athletes prioritizing their performance or for exercise lovers who desire consistency for their goals.  

I'm not shy about the ways that create a shift for other athletes, but it starts with a simple mindset trick that might even influence your workout and healthy habit formation.

The hard part is resisting the urge to force change in the body with foam rollers and stretching.  If we know what these tools are and what their purpose is then we can transcend the acceptance of suggestions and find what can actually work for us.

I put this list together because the numbers show our audience loves to binge on our content!
This list covers our favorite golf instructor, what the Physical Therapist of the Washington Nationals, Washington Spirit and Washington Football Team has to say about working with athletes and students, neural adaptations from a landmark research paper author and even what NFL combine athletes are missing from their strength training!
Keep in mind that some of these episodes were published before we invested in our sound and production quality.